2018 Davis Cup and National Team Development
Davis Cup and Sri Lanka
View(s):
Sri Lanka's first appearance in the Davis Cup (DC) was in 1953. In that era, few countries played DC, and there was only one global group event. Our team against Netherlands was Hilden Sansoni (Captain), Douglas Fonseka and L.P. Ernst.
The DC competition has 135 nations and is played in 7 tiers. This places Tennis in an intense perspective. Nations will have to gear up with a great deal of thought, groundwork and intense development methodologies.
Current realities
Our first ever win in DC was in 1966 against Malaysia. In the 65 years we have played in the DC competition up to now, our best performances came between 1989 and 1991. We reached the semifinals of Group 2 twice. The team was Arjun Fernando and Umesh Walloopillai for Singles. This year also we played in Group 2, and with the results of last week, we will be relegated to Group 3 again. A pattern that has been repeating in the last decade or two.
One cannot feel but sorry for players representing our country. They are keeping their Tennis with personal effort, financially, labour wise and in skill assistance round the year, and none from the system in any format. The facade one sees at the DC tie seems like a show business and not the real contribution from the system.
Tennis in the island
At present, DC acts as an encouragement to play Tennis for recognition. The others are global professional Tennis of WTA and ATP rankings. With our national standard, top 500 is unreachable, giddy heights.
As for our Tennis standard, it has to be considered very low now. Many countries, we are one, has gone into mass coaching to churn out the gold in Tennis teaching. The sport has taken the turn as a means of employment, and using schools need. Their approach is extremely basic introductory Tennis of three strokes and none of the tactical and advance needs of the game. In the recognised international arena, our players are like 'dead ducks'. These wasted years, our teenagers are an irrecoverable loss of time, and we only churn out mass dropouts.
Even the controlling bodies are focusing in these directions, than elite player development. Our Tennis has dropped to such low levels, and interest has completely gone elsewhere. Are we facing extinction of Tennis?
Vote of thanks
We have seen two players' names propping up in our national team for a while, for which, as a nation, we will have to thank Mr. and Mrs. Godamanne and Mr. and Mrs. Dissanayake. I know what they are doing and what they have done and still going through for Sri Lanka to perform even at this level in Tennis. Their sane and enduring attitude on the part of their children's names Harshana and Sharmal, will remain etched in stone. These are the 'only' examples we have today to follow. Every generation leaves a beacon. From this generation these are the only names.
ITF commitment award
ITF, the franchise holders of the DC, appropriately, has an award for long standing commitment of players towards the event. From Sri Lanka there are 3 recipients. They are the late Bernard Pinto with 20 years of nominations, Arjun Fernando with 21 years and Harshana Godamanne has 18 years to date. I once asked what this award is from an ITF official. He said, "It exhibits the passion and love of a player to play good disciplined competition Tennis." It needs no further words to explain. As one sees, very few achieve this.
Our 2018 DC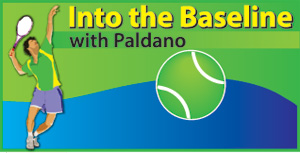 Having lost to Thailand in February, last weekend we lost to Indonesia. Actually, the Indonesians were the early visitors from the far east to our nationals. Lita Lim, Lanny Caligis and among the men Suharjo Sigarto played in Colombo. Then Indonesian Tennis went to another league and they played in Group 1 of the DC and above. They took the stand of being the best in Asia. Indonesia playing relegation round of Group 2 is a surprise to me.
This encounter against Indonesia could have been won by us. What I found was that, both our anchor players played below their best. It was evident they have not been playing this class of Tennis in the recent past. In Tennis, playing form is transient. Meaning, we cannot have the coherent interaction of mental, physical, tactical and stroke-making skill under challenge, unless it is of second nature. This happens by being in competition. Nothing else is a substitute. Our players were searching for shots and often came up with ineffective shot selection. It is a preparatory fault in method and in time frame.
Harshana missed shots at critical moments – two volleys and Sharmal prolonged rallies where he could have finished the point otherwise. To a seasoned opponent these are like opening the door to score a home run. Our players performances were not adequate to win.
We have to change the system by which we prepare our players and put elite player development in round the year format. Nothing else will work.
-George Paldano, Former int. player; Accredited Coach of German Federation; National coach Sri Lanka & Brunei, Davis-Cup, Federation Cup captain/coach–
contact 94 77 544 8880  geodano2015@gmail.com -