Lankan Short Films at Mumbai
By Susitha R. Fernando
International Film Festival
View(s):
For the first time in the history of Sri Lanka cinema, a group of Sri Lankan filmmakers represented the country at the prestigious Mumbai International Film Festival recently.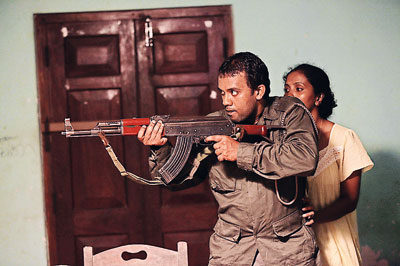 Four short films two from the North and East- Jaffna and Trincomalee and another two from the South-Matara and Galle were screened at 'Stories from South Asia' section of the 15th Mumbai International Film Festival.
All the film had been produced by well-known film personality Anomaa Rajakaruna for Agenda 14.
This is the first time a short film package from Sri Lanka has been selected to be screened at the prestigious Mumbai International Film Festival.
Producer and four short filmmakers Vathees Varunan, Kaushalya Pathirana, Sudath and Anantha Ramanan attended the festival and took part in the Q & A on challenges in making short films in Sri Lanka and how these films have been used in opening up a dialogue between Sinhala and Tamil communities. These short films were produced after two short film training programmes conducted by Agenda 14 with Care International and ICES.
Previously some of these short films have been screened at various film festivals including those in India, Vietnam, Bangaladesh, Nepal, Poland and Egypt and have won several awards nationally and internationally.
Vathees Varunan and Kaushalya Pathirana participated at Hanoi International Film Festival in Vietnam in 2016. Sudath won the award for the Best International Short Film at Bodhisatva International Film Festival in Patna, India. For Sudath Abeysiriwardane and Anantha Ramanan this was the first opportunity to participate at an International Film Festival outside Sri Lanka.
Started in 1990, Mumbai International Film Festival is the oldest and largest film festival for non-feature films in South Asia and is organised by the Films Division, Ministry of Information and Broadcasting, Government of India. The Mumbai International Film Festival for Documentary, Short and Animation Film or MIFF as it is known popularly, was opened on January 28 at the National Centre for Performing Arts, Mumbai and it was concluded on February 3.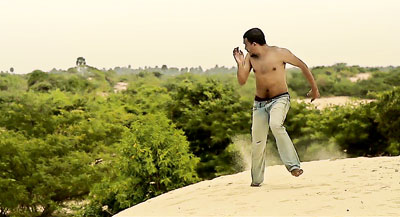 MIFF had received a record 790 entries, with 194 entries from 32 countries in the International competition and 596 entries in the National competition.
Sudath  Abeysiriwardane's short 'DYING DREAMS' revolves around a war widow who prepares her son for a play. Bizarre and chilling enactments of war within the walls of a middle class home.
Anantha Ramanan's 'Ticket Please' is a story of a Tamil boy who comes to Colombo from the Tamil speaking Northern peninsula but does not understand or speak the Sinhala language. The filmmaker raises the issue of bilingualism in Sri Lanka, necessary to build a sense of equality, mutual understanding, and social integration across different communities.
Vathees Varunan's 'Returned' discusses about ordinary people who are given great powers to attempt to oppress others with the authority bestowed upon them; or ordinary people who in turn, willingly bow down to the authority of those in power.
Short animation movie 'God Must Be Deaf'directed by Kaushalya Pathirana, talks about a man who wakes up from his sleep disturbed and irritated by the prayer from a Muslim mosque. He goes from door to door rallying people against it. New actors enter this battle of sounds resulting in absolute chaos.