Voice of Independence
View(s):

Australian born Danielle De Niese will be in action again in Colombo at the BMICH on 10th February as a part of the 70th Independence celebration of Sri Lanka
After Danielle's first appearance in Colombo at the 4th Asia Pacific Choir Games and Grand Prix of Nations, the Colombo Cultural Hub Trust in collaboration with Dilmah, will be presenting ' The Voice of Independence' the sensational Danielle De Niese at a concert celebrating Sri Lanka's 70 years of Independence..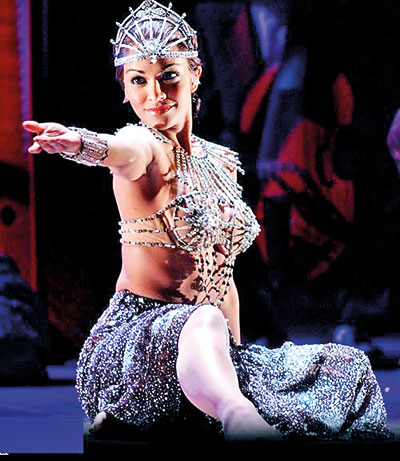 Danielle regularly appears on the world's most prestigious opera and concert stages and has an exclusive recording contract with Decca. For her debut solo album, Handel Arias released in 2007, De Niese was named New Artist of the Year at the 2008 ECHO Awards. She received the 2008 Orphee D'Or from the Academie Du Disque Lyrique and was nominated for the 2009 Classical Brit Award released in July 2010 for Female Artist of the Year. The Mozart Album followed in 2009 while Diva was released in July 2010 throughout the UK.
Dainelle is married to Gus Christie, Executive Chairman of Glyndebourne Festival Opera. The world renowned opera Festival was founded by Gus's grandparents, John Christie and soprano Audrey Mildmay, on their family estate in Sussex, where Danielle made her 2005 British debut as Cleopatra in Giulio Cesare to great acclaim and which is now her home.
Tickets are priced at Rs 7500/-, 5000/-, 3000/- and 1500/-