Nallur Festival with 'Jetwing Jaffna'
View(s):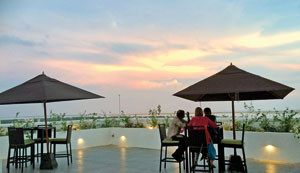 The city of Jaffna, while home to centuries worth of history and heritage, is also youthful in its stride into the future.   A casual walk through the quiet inroads has treading the paths of the kingdom of King Sankili, complete with palace ruins and royal bathing pools. Kovils painted in colours that span the spectrum of the rainbow can be found at every turn and the faithful gather at these sacred places for worship throughout the day.
Undoubtedly the most iconic of all these is the Nallur Kandaswamy kovil, a few kilometres from the centre of the Jaffna town. Its regal gold tower gleaming in the Northern sun yet its majestic interior providing respite – spiritual and physical – to followers of Hinduism who travel across the country to make their puja here. Throughout the month of August, the kovil marks the annual Nallur festival, a month-long celebration of faith, tradition and community. Ceremonies and observances happen during this period and the highlight is the Ther festival that sees the whole town come alive and come together to participate in these ancient rituals.
A collaboration of Jetwing Hotels and MBBL, 'Jetwing Jaffna' is perfectly positioned to allow guests to meaningfully witness the festival and all the other wonders the region has to offer. The only luxurious 55 room city hotel in the peninsula, Jetwing Jaffna with their charismatic associates promises to bestow its guests with royal comforts in par with the city's rich culture. The restaurant boasts of serving the best local food, and the rooftop bar accounts for the perfect whine down therapy with the panoramic view of the city and breathtaking sunset.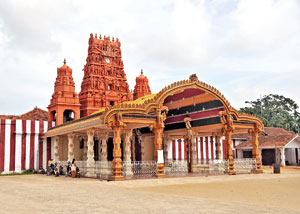 The prevailing climate allows for largely unrestricted travel across the peninsula. Take an excursion away from the bustling town to the picturesque island of Karainagar and watch the sun set over Casuarina beach. Visit the northernmost shore of Sri Lanka and, aside from the uninterrupted ocean view, take in the historical sites that dot the coastline.
Travel around the Jaffna is incomplete without indulging in the best of the region's cuisine – heady scents and rich flavours that leave you satiated yet wanting more. Jaffna crab curry, known and loved the world over, is a dish full of spicy depth, drawing on the best seafood and aromatics that the region has to offer. A walk through the streets of the town introduce to some of the best street fare around – piping hot vadais being fired in a small cart, decadent thosais filled with potato or drizzled with ghee plus sugary treats to finish the meal.