Peterites test 'Gravity' at MLH
View(s):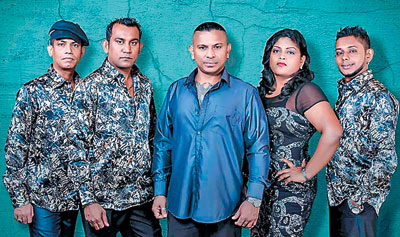 The Old Peterites Group of 87 -92 better known as 'Legends' will bring their annual re-union event – 'Family Night' at the  Empire Ballroom of Mount Lavinia Hotel on Friday, September 9th starting at 7.30pm.
The 'Legends' was formed more than 15 years ago, by a group of old boys from the 87 -92 batch with the support of their peers with the intention of supporting their Alma Mater.
'Family Night' will feature a batch mate of 87-92, Shafi along with his new band 'Gravity', Rajitha of the band Misty, Ranil and Radhika of 'Black' and popular Ronnie Leitch.
'This year we have planned this 'Family Night' in view of bringing back the memories and the music of the 80s era. Also having the world teacher's day in mind, the committee has decided to embark on a project which will help the teachers of the college to maximise their efforts towards the wellbeing of the students. To fulfil this purpose we are planning to go for a fund raiser with the blessings of the Rev. Rector of the college' said Dinesh Rodrigo, the President of Old Peterites Group of 87 -92 batch.
Shafi known for his extraordinary talent with the guitar has been very excited about the project and he gets involved too with the work too apart from being the entertainment provider of the show' Rodrigo added.
Much loved Ronnie will do the honours as the Master of Ceremonies apart from his singing sessions.
The five-member band is led by singer and guitarist S.S. Shafi, Sunith De Silva on bass, Ruwan Jayawardena on keyboards, P.D. Suresh on drums and female vocalist Hasini Wickramatunga.
Shafi is a household name in the local music industry. The veteran musician has a fan base not only in Sri Lanka but  in many parts of the world too achieved by travelling with several famous leading award winning bands such as 'Dream Team', 'Pro Arrangement', 'Aquarius', 'Purple Rain', 'Wild Fire' and 'Mirage' to name a few.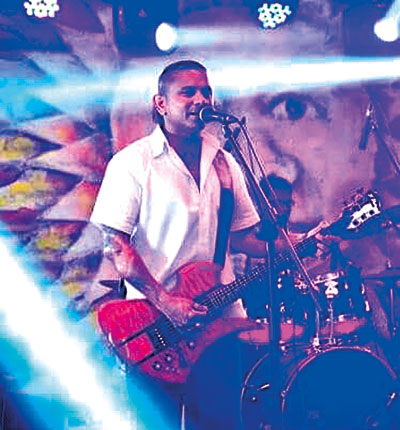 The band has been named after the famed song 'Gravity', performed by singer-songwriter and guitarist John Mayer. The Gravity repertoire ranges from upbeat club to dance music which includes commercial, pop, dance, blues, jazz, R&B, country, folk, pop rock to even the local favourites.
The President Dinesh Rodrigo and Project Chairman Sydney Downall stated that this is the 4th year that they have arranged such fund raiser and always it has been a sellout. There will be a lineup of many prizes and surprises, gifts as entrance draw and other give aways.
'The proceeds generated from this project are used in consultation with the rector of the college Rev. Fr. Trevor Martin, who has been a tower of strength  for the batch and will be working along with his vision  towards developing and setting new benchmarks in education' said President Dinesh Rodrigo.   -(SW)