Task before Lanka ahead of meeting Holder's men
View(s):

In one of my recent columns I said that the Lankan mercurial lefthander Kumar Sangakkara was an under achiever. For a person who has been associated with his career, almost in its entire length, I beg to alter my opinion.

For a person who began the game with less skill in his formative years, and a person who had to fight every inch with grit in his bid to become the best warrior of the twenty-two-yard turf battleground, the end result was simply fantastic. Nearing his two score cricketing age, he still scored his centuries as a habit. From a person who has scored all those tons of runs with elegance and perfection, what more could anyone ask for?

At the same time, where under-achievement is concerned, there is another name that comes to my mind. He is none other than magic left handed genius Brian Lara. Talent-wise he was a true genius. He had every stroke in the book and also had the ability to execute them with consummate ease. If he needed to break the world's best bowler he just did that. If he needed to overpower Muttiah Muralitharan in his own backyard, he just did that. Such were his batting skills. Yet, ironically, he finished as an underachiever, when compared with the high standards and records that adorn his scrapbook.All these equations surfaced because it will be not long before the shipload of Caribbean cricketers would set ashore and begin to pace towards the Lankan turfs to ignite their full series.

Talking about the West Indies cricket, it was just the other day that Lara was commenting on their pending Sri Lanka series and the pros and cons of the captaincy of Jason Holder – the young allrounder.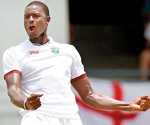 Interesting enough, the 23-year-old has achieved a lot by West Indies standards. Most of all, it is his unyielding qualities that have won him a lot of accolades. In the West Indies setup, Holder is neither the best batsman nor the best bowler. But, he is the blend of the two and as a result he shines as a quality cricketer capable of achieving a lot.
It was interesting when Lara compared Holder with legendary Clive Lloyd. Lara said that in that high-riding West Indies combination, Lloyd was neither the best batsman nor the best bowler, but, he was a mix of both. In addition he had the ability to hold the team together and give the players the leadership skills.
Lara feels that the Holder factor could become quite useful during the Lankan series, notwithstanding the untoward politics that mar Caribbean cricket. Interestingly, Holder's Lankan counterpart in this exchange of fortunes is similar in many ways. Both Holder and Angelo Mathews are gangly operators who blossomed quite early in cricket's summer. If Holder got his captaincy as early 23, Mathews was not a grand-dad when he was pushed to the pedestal at 25.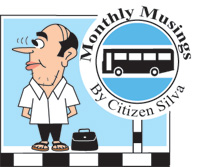 It was the veteran duo of Kumar Sangakkara and Mahela Jayawardena who guided Mathews and groomed him to be the next Lankan captain and extended their fullest support during the new captain's early days.  However what Mathews has achieved in the past three years in phenomenal. With a Test average of over fifty and an ODI average of nearly 40, Mathews has done his part as a batsman.
Although he just could not be termed a batsman with the perfect technique, he has the flair to perfect his techniques and be among the runs and reckoning. As a matter of fact, the Lankans do have a very thin bowling cover. But among our bowlers, Mathews is the most skillful. He is not the fastest, no is he feared by many, but, by far, he is the man who thinks about his limitations and tries to beat his opponents through inherent skills.
In spite of Mathew's heroics, Lankans have lost two back-to-backs series in recent months. Having said so, in reality, there are many a loose ends in the cricket composition that needs urgent attention. First is the catching and ground fielding. The deficiency in this area is manifested in the bulges some of the cricketers have. Before correcting the techniques, the authorities must study the body masses of the cricketers. May be interim coach Jerome Jayaratne could be of help in this task.
Needless to say, Jayaratne has already branded the Lankans as the worst bunch of fielders. The second area of concern is batting. The authorities should undertake a good analysis of batsmen with the aim of stabilising the batting order rather than fiddling with the same tune of experience and other needless bull.
Another task that needs urgent attention is grooming some batsmen who could score in the tail order. A good example was the Indian duo of Ravichandran Ashwin and Amit Mishra. They made good runs – runs that helped the Indians to win the Test series against us.
In bowling we learn that Tharindu Kaushal would be back in the fray, may be at the cost of his doosra. He along with ever green Rangana Herat and may be with a little help of paceman Dhammika Prasad who now has made it a habit of taking early wickets, the Sri Lankan outfit won't be a pushover despite their two test series debacles.