Blanket ban on polythene will cause inconveniences, say manufacturers
CEA says law will be strictly implemented
View(s):
President Maithripala Sirisena's announcement last week about banning the use of asbestos and polythene in Sri Lanka by the end of 2018 is causing ripples of concern in the asbestos and polythene manufacturing industries.Manufacturers and importers argue that with no proper alternatives to the products, the construction industry and the public will be unduly inconvenienced in coping with their non-availability in the market.
The polythene manufacturers argue that a blanket ban on all polythene products will be detrimental to several industries which use polythene for packaging their products. The Central Environment Authority (CEA) said that while there is an ambiguity in the announcement relating to polythene products, the ban on the asbestos sheets used in construction industry is final.
CEA, Chairman Prof. Lal Mervyn Dharmasiri clarifying this said that the ban on polythene would only be related to polythene that is less than 20 microns in thickness.  He said that already there are regulations on polythene use though they are not being enforced. In January 2007 a ban was imposed by Pesident Sirisena who was Environment Minister at that time.
Under section 23W of the National Environmental Act No. 47 of 1980, gazette notification No. 1466/5 was issued banning the use of polythene that is less than 20 microns in thickness. Violators of the law were to be charged in courts and fined Rs. 10,000 as a penalty or face two years imprisonment or both.
The legislation was brought in to combat the generous use of shopping bags and food wrappers in shopping malls and the home environment, resulting in its haphazard disposal polluting the environment. Instead it was recommended that people use the environmentally friendly paper bags, the traditional reed malla (bag) and jute bags for shopping purposes. However the law to all intents and purposes was only on paper and died a natural death.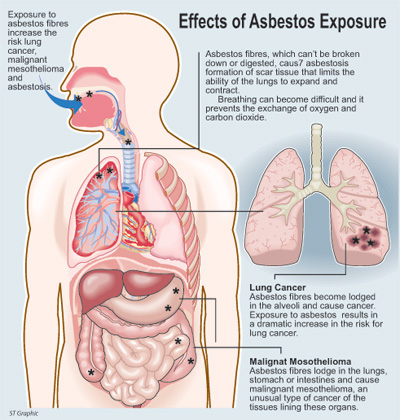 However Prof. Dharmasiri said that, this time, the CEA will be strict about the enforcement of the law. He said this week officials of the CEA, Ministry of Environment and Mahaweli and other stakeholders will meet with the intention of reviving the law.
Further he said the use of asbestos sheets as roofing sheets for construction of buildings will be discussed with a view to gradually banning their manufacture and import. He said that the relevant industries will be given a two-year period to phase out their production facilities and to move to manufacturing roofing sheets that do not pose health hazards.
They can go into the manufacturing of zinc-aluminium roofing sheets or even revive the tile industries that are ailing now due to the extensive use of asbestos sheets for roofing, he said. "This way we can still provide employment to people who may lose their jobs in the asbestos manufacturing industry," he noted.
Responding to an argument that constructing homes is going to be costly on a poor man's budget in the future when asbestos sheeting is banned, he said that families should think of their health when building homes. "Think of the massive bills one would have to pay when one falls sick," he said.
Although it has been scientifically proven that only blue asbestos fibre can cause cancer it is conceded that the assembling and removal of roofing sheets and their disposal can cause cancer. It is learnt that the tiny particles of the fibre when inhaled can cause lung diseases. Asbestos factory workers, carpenters on roofing projects, labourers at asbestos storing facilities and workers at building demolition sites are at risk.
National Construction Association of Sri Lanka, President, Deshamna Sunil Liyanarachi said that the decision to ban asbestos is a welcome move. He contended that although asbestos is important to the construction industry it has to be banned because of its harmful effects. He said that in the western world and in some of Asian countries the use of asbestos in the construction industry has been banned. However he said that the Asian Development Bank which helps in many development projects in Sri Lanka distributes asbestos roofing sheets to Sri Lanka. When queried they had responded that the decision lay with the country's administration.
Instead, Mr. Liyanarachchi advocates zinc aluminium sheets as alternatives to asbestos sheeting. Already in Sri Lanka ten companies have started manufacturng the zinc-aluminium roofing sheets. "This is not enough but we could import the balance. We could also encourage new entrepreneurs to the industry," he added.
Chamber of Construction Industry, Secretary General, Nissanka Wijeratne said that it would be a tall order to replace the popular asbestos sheets in Sri Lanka considering the extent of homes being built. He emphasized the need to create awareness among the public about the health hazards of asbestos sheets and of the alternatives available in the market.
Anton Edema, a chemist by profession and the Co-ordinator of the Asbestos Cement Product Association contends that there is no evidence to say that asbestos sheeting causes cancer. This is a 70-year-old industry and this is a conspiracy to stop us buying fibre from Russia and Kazakhstan he said. According to him Sri Lanka imports around 50,000 metric tonnes of fibre from the two countries.
However Cancer Hospital, Director, Dr. G. Wijesuriya said that although it has been proven that only the blue fibre can be harmful to health even the prolonged use of the white asbestos fibre sheets can cause cancer of the lungs. It is learnt that the fibre particles when released can cause pulmonary fibrosis in workers at construction sites. Also it has been found that old sheets on roofs that get fungus can release the fibre particles also causing cancer. However he said that Sri Lanka does not have the necessary facilities to investigate or prove the harm caused by the asbestos fibre particles.
Garbage collection plan
The National Post Consumer, Plastic Waste Management Project has introduced a waste management programme to manage waste disposal in urban areas.Project manager, Bandula Sarathkumara said that in a novel concept introduced recently they have provided schools and government offices with different colour biodegradable polysac bags to enable peopleto dispose of solid waste responsibly.

The bags that come in colours of red, blue, orange and green should only hold glass, paper, plastic and refuse respectively. These bags it is learnt are collected on different days of the week. "This makes it easier to recycle waste," he said.

The pilot project that started in the Kandy Municipal Council area distributes bags to 25,000 buildings in at least three colours, each. The project has now been extended to the Kaduwela MC distributing bags to around thousand buildings.

He said that the garbage collectors are advised not to collect garbage that has been indiscriminately thrown into the bags. Sarathkumara said that plans are underway to extend the programme to the Municipal Councils of Matara, Kurunegala, Balangoda and Maharagama.