Keeping youngsters busy during the holidays
By Duvindi Illankoon
Power of Play makes a comeback with Camp Kreative scheduled for this school holiday month
View(s):
Power of Play will return with their popular 'Camp Kreativ' programme this August. Camp Kreativ aims to "inculcate creativity and imagination and also to share with children the career possibilities that are out there," says Power of Play founder Sulochana Dissanayake. "We want them to realize that there are many opportunities to pursue a career in the creative arts in Sri Lanka and around the world."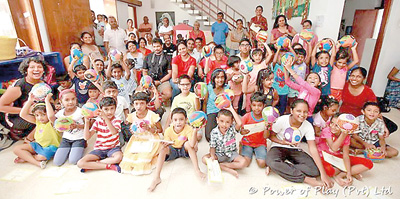 Camp Kreativ will cater to the age group 4-19 years, with a variety of workshops to keep participants engaged. Some workshops are one-off events, while others will run for the entire week. These programmes will cover a gamut of areas from cookery, photography, crafts, dance, drama, cartoon illustration and maritime history. Participants may also sign up for an outdoor camping experience in Othara, Sandalankawa on August 15 and 16. "The main goals of these workshops are to increase creativity and imagination," says Nirosh R. Perera who will host the cartoon illustration workshop. Of his sessions he says-"You don't need to be an artist to draw cartoons! Starting with the basics like shapes, the hands-on exercises will gradually cover cartoon faces and expressions, actions, animals, veggies, fruits, basically anything that you can see. At the end of each session, the children are given a light exercise to complete and also taught some tips and tricks they can practice with."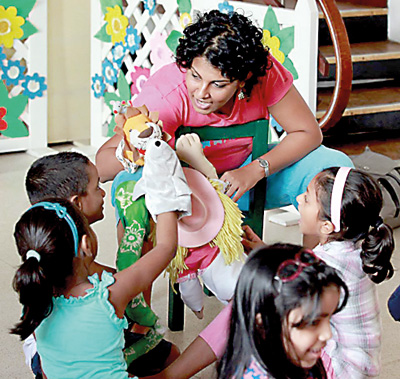 Nirosh, who indulges a variety of interests ranging from art to sports to wildlife says that he has loved cartoons for as long as he can remember. "I grew up reading and enjoying a lot of comic books which included Asterix, Tintin, Beano, Dandy and also the superhero comics. I can say that those were a great influence in my early cartoon work to this day. I practiced by drawing lots of characters and learning the simple techniques that cartoonists employ to create funny and engaging cartoons. Lately I have taken to bird cartoons which I intend to make commercially available."Nirosh encourages participants aged 7-19 to join the workshops.
Other workshops include Rehana Wettasinghe's cookery and textile art and crafts sessions, Dayani Abeysekara's dance lessons, Ramla Wahab's 'Stories of the Sea' that will delve into the mystery of maritime history and Athula Ranaraja with the 'Art of Photography' (details on www.poerofplay.lk)
Sulochana will host 'Improvisation and puppetry', where students will be introduced to improvisation techniques, object, puppet and non-verbal theatre to develop skills to communicate dynamically with minimum resources.The family camping weekend by Adventure Education will be facilitated by Major Rajiv Wanigasekara. This camp is open to all ages (including older family members). Participants will engage in a weekend of camping with mountain biking, kayaking, air rifling and other activities.
Camp Kreativ happens from August 10-16-the day camp programme from August 10-14 will be conducted at the Wonder Years Montessori House of Children at 17, Polhengoda Terrace, Colombo 5 while the outdoor camp (August 15 -16) will be in Othara, Sandalankawa. Register at the MILK Bookstore on Horton Place or online at www.powerofplay.lk (the site carries a detailed programme for the camp)