'August Madness' with Gypsies at CPB
View(s):

'August Madness', a dinner dance with a different theme, will come alive with the Gypsies at the Club Palm Bay Hotel in Marawila on Saturday, 15th August.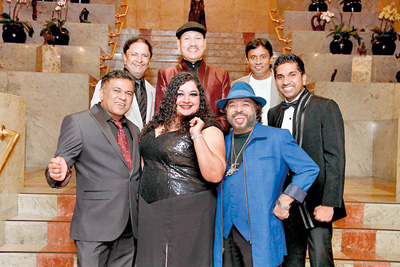 'August Madness' is a journey of a dance extravaganza organised by Club Palm Bay Hotel in association with Mobitel. 'Join us in a journey of a dance extravaganza with the Gypsies, where we will be bringing the 'August Madness' to the region of Wayamba. Gypsies will ensure to make this an eventful and memorable night for everyone of all ages to remember' said Sandy Wanniarachchi, the manager – Sales and Marketing at York Hotels, the owning company of Club Palm Bay(CPB).
'Come experience the thrill of old and gold dance music in a festive summer season with your family and friends and sway to the night of your life' she added. Tickets are priced at Rs 8000/- per person including full-board accommodation and entrance to the dinner dance.
'All rooms at CPB has been already sold out, but will be arranging star class accommodation for those willing to stay back in beautiful Marawila' she said. Collaborating with CPB at this event would be associate sponsors: Global Brands & Deto Surfacts, Travel & Holiday Partners: Asian Adventure Travels & Sino Asia Holidays.
Print media partners are the Sunday Times and Daily Mirror.
For more details, call 4722682, 0712577357 or 2326927