'Sanda Vinivindha'; A teleplay portraying complex human qualities
View(s):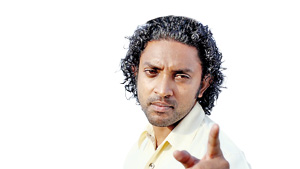 'Sanda Vinivindha', a teleplay that discuss complex human qualities is now being telecast every week day at 9 pm on Rupavahini. The drama shows how each and every human being is used by others or how we use others to achieve our goals.
Presented according to the screenplay of Lal Wasantha Karunaratne, the teledrama is directed by Priyantha Fernando and is produced by Alexander Coorey.
The teledrama is played by Kavinga Perera, Teckla Kumudu Kumari, Ishara Sandamini, Piyumi Botheju, Malkanthi Jayasinghe, Hayacynth Wijeratne, Grace Tennakone, Prasannajith Abeysuriya, Kumari Munasinghe, Lakshika Fonseka, Dilani Nikahetiya and Dasun Pathirana and child stars Sithin Ewanma and Hasini Hansika.
Behind the screen make up is by Vidura Shanka, art direction Sampath Weligepola, camera Ravindra Ariya Samaranayake, music by Gayan Ganakadhara and the editor is Buddhika Ranasinghe.