Sports Ministry keeps SLRFU waiting
View(s):

The Annual General Meeting of the Sri Lanka Rugby Football Union which was to be held on March 7 was postponed. I asked the Secretary of the Union, Nalin de Silva about the current status as the Annual General Meeting is normally held before the end of March. The Secretary explained that the Union has sought approval of the Ministry for the Nominations received for Office Bearers and is awaiting a response to fix a date for the meeting.

There have been reports and stories that the Ministry of Sports has announced that a person who has served an aggregate of four years in administrative positions cannot hold office in any National Sports Body. The term administrative positions have been interpreted to mean office bearers. So far in rugby history some of the council members are identified as Office Bearers. This is not only applicable to rugby but to all sports.
I asked sources from the Ministry of Sports who explained that the ruling of the Attorney General will be implemented and those sports bodies which have called for nominations which include those who fall into the not eligible category will be given an extended time to call for nominations and the Annual General Meeting will have to be held before May. At the time of writing I was also told that the Secretary to the Ministry will make an official announcement.

The reason as explained by sources is that continuations year in year out makes a person not see what is on front of him as the halo effect gets the better of him. Simply said things are taken for granted as a source in sports explained. Many sports bodies however have a problem as there has been no succession planning and the expectation of continuing was never an issue. People of rugby say that in the past people served a period of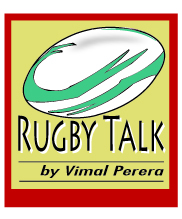 two years and that was thought good and if so why is there a need for four years? In any sports body they presume four years in one post and a four in another can make it eight, 12 or 16. As an example four years each as Assistant Secretary, Secretary, Vice President and President brings a person to that many years. Most people will defend the need to hold office for two years or more as there is no new blood to take over. Who then is to blame for the state of affairs that includes a lack of succession planning? Any team whether it be cricket, football or rugby; those that matter including players, captains and coaches do not stay on forever. Give them a chance and somebody will take it up as in contemporary politics in Sri Lanka – who thought there will be a change as people kept on asking who can do it. But then it happened.
I was told by reliable sources that all sports bodies will be given a period of six weeks or so to call for fresh nominations and new body, elected body in place. In the alternative there is a murmur that an interim committee will be appointed. Meanwhile a committee has been appointed to review and recommend changes if any that would require allowing office bearers to stay for more than four years. That however is not for this year but for the future. In some professional bodies elections are held for posts in the committee. The committee in office then elects a deputy president or two and the senior most succeeds the President. This also makes way for people with a goal to come to the committee while doing away with dog fighting: A point for the committee to look into.
Whilst awaiting for a clear guideline in the direction of appointments to sports bodies Navy beat Kandy but Kandy won the league championship. Scores were a close 12 points to 11 in favour of Navy. As usual when rugby is played in Kandy there is a large crowd that is drawn and this week was no exception. But it was not bursting at the seams as would have been when two heavy weights clashed. The large crowds present were kept on their toes as the game would have swung any way. For the duration of the game it never looked that either side would open the game by taking their chances. It appeared they were interested in maintaining the status quo of being scared of losing to the other.
Kandy had their chances but either spilt the ball or made mistakes that made one wonder. The more they were in an attacking position the more mistakes they made. Kandy lost their ball hunting machine – Cloette in the second half and felt the absence a lot. It again proves a point of how vulnerable a team is when there is much dependence on one or few players when there is a lot of talented men in that team.
This column also takes the opportunity to wish Nimal Lewke, the New Chairman of the Sri Lanka Sports Council. Lewke was a past President of the Sri Lanka Rugby Football Union as well as the President of the Sri Lanka Society of Rugby Football Referees and also was the National Rugby Coach and Captained the Police Rugby Team. He was also a boxer and a cricketer. Lewke takes over from another rugby stalwart Dr. Maiya Gunasekera who was also a past president of the SLRFU, played and captained as well as coached the National Rugby team.
* Vimal Perera is a former player, coach, referee and an IRB Accredited Referees' Educator