Ambushed Lankans limp back home
By S.R. Pathiravithana reporting from Australia
- Vaas to tell his side of the story - Lakmal to undergo further surgery
View(s):
The Lankan cricketers who were ambushed in Sydney on an unexpected seaming wicket began to leave Australia from the very next day, but, in staggered lots.
Some of them were due back in the island on March 20 while the last to return to the island would be Mahela Jayawardena who almost has severed connections with the Lankan cricket authorities – coming back on March 27.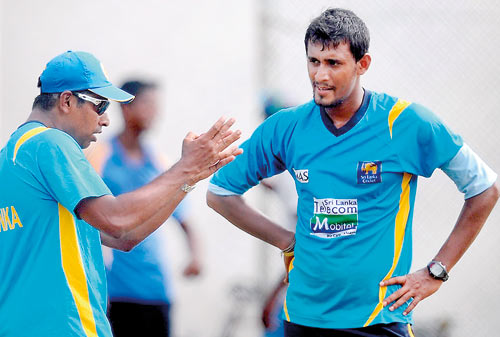 However a bombshell is awaiting the Lankan tour camp as the Lankan fast bowling coach Chaminda Vaas is scheduled to go public with the circumstances that led to his sidelining in the midst of the World Cup preparations.
As far back as prior to the first game in Christchurch Vaas told a section of the media that he intends going public of what really went awry, but, the news was held back by the press in the larger interest of national cricket.
However a senior official of Sri Lanka Cricket who was in Melbourne indicated that the SLC executive committee already had decided not to renew Vass's contract, but, was not sure if they were going to continue hiring Rumesh Ratnayake as consultant fast bowling coach, or hand over the job back to national fast bowling coach Champaka Ramanayake.
It is also further learned that fast bowler Suranga Lakmal who returned to the island on March 20, would soon fly back for a remedial surgery.Though Lakmal played through the World Cup tournament while nursing his stress fracture which he had been afflicted with for some time now, he was not in his peak. It was especially evident when he dogged diving to stop the ball on many occasions during the tournament.