SLRFU casual with Reborn
View(s):

Casual wear makers Reborn entered a new phase in the trade by officially announcing its partnership with the Sri Lanka Rugby Football Union (SLRFU) as its official clothing provider. The agreement between the two parties was stamped last Tuesday at the Colombo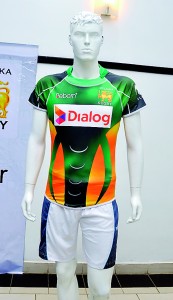 Swimming Club with Asanga Seneviratne and Nalin de Silva representing the SLRFU and Shakir Hafeez and Althaf Gaffoor singing the documents on behalf of Reborn.
"This is a huge step-forward for us at Reborn. From casual and fashion wear to active sportswear in a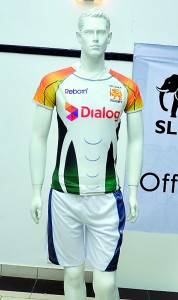 matter of years is a major leap for us at Reborn. Our commitment with the SLRFU is to provide the national 15s and 7s teams with training gears and match kits as well as promoting rugby through our merchandise," said Althaf Gaffoor, the Director of Stafford Garments.
SLRFU President Asanga Seneviratne speaking revealed that the rugby governing body had bids from a number of contenders but eventually Reborn won the process bid.
"It's not just a partnership to dress the national teams. It's an attempt to open merchandising to masses. We worked with Reborn for a short period now and so far it has been a productive partnership. The SLRFU has a history of over 140 years but we have never had the opportunity of selling our merchandise and replicas to the masses. So we consider this as a momentous partnership," Seneviratne stressed.
The three-year agreement between SLRFU and Reborn will allow the official clothing provider to sell replicas and merchandise at their clothing outlets. The playing kits provided by Reborn are as good as any other products highly utilized in rugby or football according to Hafeez, the Managing Director of Stafford Garments.
"The kits are dry fit and it helps dispatch sweat off the body. Its bio chemical effects meet the basic needs in a full contact game like rugby. This is just the initiative and we are hoping to cover other sports as well," Hafeez stated.
- NA