Keeping schools rugby alive
View(s):

Nearly three decades ago, when Singer Sri Lanka stepped into support schools rugby, the game was played merely by a handful of schools but with the years it has progressed to become the much looked forward-for sport in the country.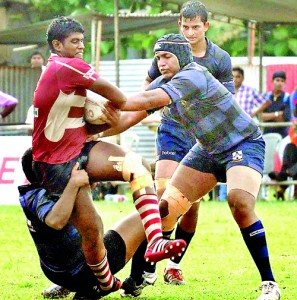 Singer, more than a sponsor has contributed greatly to the development of rugby at schools level and today they take pride in being intact with the Sri Lanka Schools Singer Rugby League Championship for the 10th year. In addition Singer could be named as the only establishment from the corporate sector to have continuously sponsored an event for 25 straight years, which is none other than the Blue Riband in rugby, the Bradby Shield encounter.
The Sri Lanka Schools Singer Rugby League Championship is reaching the end of its first round, and will enter the next stage from next weekend, adding more spice to the contest.
The competition, which had just 25 teams, has reached over 90 schools with nearly 1900 youngsters across the country engaged in nearly 300 matches.
This year's sponsorships are a continuation of the longstanding contributions that Singer has made towards the betterment and longevity of schools rugby in Sri Lanka.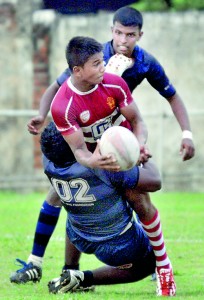 "Youngsters across the nation are identifying rugby as a sport with a legitimate future, thanks to the coaching, equipment and infrastructure developments that are provided to rural schools with the help of Singer.
There is an abundance of potential on the rugby fields at outstation schools, and such talents might never have surfaced if not for the unstinting support pr ovided by Singer," stated Ranjith Chandrasekera, the President of the Sri Lanka Schools Rugby Football Association.
Singer has made informed investments towards talented players, underprivileged teams, sports grounds and annual events for close to three decades in rugby, including the Bradby Shield. By supporting one of the liveliest Rugby tournaments in the world, Singer is ensuring that the Rugby sports traditions in Sri Lanka continue into the future.