Challenging a nation's ability
Road map for Tennis
View(s):
In Australia, USA and some other countries, Tennis-Academies with comprehensive Tennis programmes, produced players for a while. But could not sustain them and now these countries are not dominant at all. Even their recreational base is declining. A good competition-player stays in the game for about 15 years. For recreational-players Tennis is for life. These are the two bases that permit others to 'evolve'. This can be the reason why a good player like Roger Federer evolved from Switzerland, as we all know, it is a nation better known for banking and cheese.
Ground realities
In a Tennis playing nation, 'collective' understanding of the realities is critical. I am talking about the infra-structure and ambiance to support the player bases. Sport promotion is not about offices, printed cards of Associations, Clubs and International bodies. It is about creating the 'ground-level-environment' for people to play games whereby maturity sets in. A good talent need opportunity to 'evolve' and it has to come from the playing bases. There is 'confusion' in understanding this simple principle and it has become the 'issue' in Tennis. Dominating mega sport events have become global commercial bill boards. Its focus makes the public more aware of the personalities and less of the skills. Sports Management must have the ability to put such 'transient aspects' into positive use. Some countries have done this extremely well.
From Kankasanturai to Matara
Sri Lanka was a strong Asian Tennis Nation. Under the British rule, the first Cricket match was played in Colombo in 1932 and it could be considered, the origin of 'international-sport' in our country. From there onwards the 'Colombo-Club' at Galle Face and subsequently the 'Gymkhanas' did the sports promotion here. They provided playing facilities and conducted annual events. Along those lines many sports clubs came into being, enabling the locals to indulge in sport. competitions such as Cricket, Football, Rugby, Tennis and Athletics were held to kindle enthusiasm. Controlling bodies were set up to conduct these events which in turn became the Sports Associations of Sri Lanka. The Tennis Association was first started as the Ceylon Lawn Tennis Association in 1915. I have heard from late Mr. Mahinda Dunuwila that at its peak, there were nearly 130 clubs affiliated to CLTA. He also named over ten Tennis clubs in Fort, Kotahena and Mutwal. Tennis was played from Kankasanturai to Matara and from Puttalam to Gal-Oya. Currently the whole structure has broken down. It means the possibility to play Tennis has greatly diminished in Sri Lanka.
Revival and the three bases
Tennis needs three bases to revive.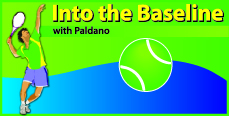 (1)- Dedicated management of age group Tennis: Schools have the best position for age group Tennis. For this reason it must be made into total School Association's responsibility and not attached to the National Association. It only needs an external interaction with the National Associations. When children are made to play only Tennis the dropout rate is around 70%. Children playing variety of sports stay and develop better physical awareness, mental maturity, reaction and sport-intelligence. Age group is not for high intensity Tennis. Many great exponents of Tennis players including Roger Federer and Pete Sampras were exposed to one other sport seriously. This principle is known as 'Cross-Training'. Many would have seen our cricketers playing Football in Colombo for this reason. Schools have the advantage to provide this advantage.
(2)- Dedicated Club Tennis administration; Second priority is to take the National Association back to its original state. It was an association of Tennis-clubs which worked to enhance the two player-bases in clubs. Right now Association's contribution to clubs has diminished and is questionable. 'Player-club' relationship created the courts and maintained it. If this is weak, Tennis will be spoken of and not played. Due to managerial oversight and distracted goals this has suffered the most in many countries. Nationally Clubs and such institutions house the two bases of Tennis through which talents can evolve into champions. Commercial Academies do not have the sustainable player spectrum and many of the vital aspects needed for development. We have clubs which are over 100 years. I do not know of any academy which is this old anywhere in the world. So I believe academies have been riding the 'crest' when created and then said good bye.
(3)- Dedicated high performance Dept.; a fresh approach is needed to meet the requirement of ATP, WTA, DAVIS-CUP and FED-CUP events. Our local administrative mechanics are totally inadequate to face the world scene. There is a huge gap in standards between the few players we have and the requirement for big global events. An effective structure must be put in place to meet this demand consisting of player, process, and management. This will take time.
Get on the right track
'Age group Tennis is only a small part in the wide spectrum of 'National-Tennis'. We have directed all our efforts into this and almost nothing to ground level requirements. Many emerging nations have committed this mistake as a result even after 50 years, most of them register near zero growth. If this can be addressed, Sri Lanka will be once again on the right track to achieve greater heights in Tennis, this amounts to 'challenging a nation's ability'.
George Paldano, former international player; Accredited Coach of Germany, ITF and USPTR; National, Davis Cup and Federation Cup Coach–gptennis.ceylon@gmail.com-