New faces of 2014 in international tennis
Change of guard
View(s):
Li-Na of China and Stanislas Wawrinka of Switzerland have made 'change of guard' imminent at the top end of world ranking with their recent successes. New names did emerge in the 2014 Australian-Open round of 16. This means changes will not be only at the top.
Australian Open
Among the women, Li Na of China won her second Grand-Slam title in her third appearance in the finals; Eugenie Buchard a Canadian teenager walked past many seasoned campaigners to reach the semi-finals and also became the teenage idol of Tennis; Dominika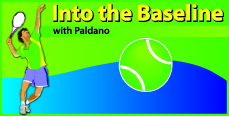 Cibulkova from Slovakia ranked in the twenties reached the finals unexpectedly beating old guards defying their name and fame; Ana Ivanovic a grand slam winner reappeared beating the world's number one Serena Williams. In the men's, eighth ranked Stanislas Wawrinka of Switzerland became the first player to beat world's number one, two and five to win a Grand-Slam title; Grigor Dimitirov of Bulgaria became noticeable when he shook Nadal in the quarters; Nishikori of Japan is still there and lost to Nadal in the round of 16. These new names are potential protégées of the future. Nadal and Federer physically broke down from years of toil but like all old soldiers went down fighting to the last honorably.
Li Na starts the Asian clock
Although Tennis legacy is in the 7th millennium starting from Egyptian period, 'time' in modern competition Tennis began with the first Wimbledon Championships in 1877 in England. In 1900 Dwight Davis an American made it men's an inter-nation individual/team sport with his novel idea of 'Davis cup'. Recently FED-CUP came to being for women based on the same format. Today little over 200 countries play Tennis and to-date Tennis still remains expensive as a competition sport and exclusive in recreation. As spectator event Tennis enjoys premium status.
Asian Tennis players in international competition appeared after 1945. Many of them have played in Colombo, Felicisimo Amphon of Philippines, Ramanathan Krishnan and Vijay Amritraj of India the famous ones from Asia. In the Grand Slams competition winners were from Europe, Americas and Australia. Africa and Asia did not have winners until Li Na won the French Open in 2011. I first saw Li Na in New Delhi satellite tournament about 13 years ago. She was built more powerful than the rest of the field and showed reaction speed many folds faster than the rest. Her present coach is Carlos Rodriguez and he is her second coach. He is a Spaniard and was the coach of Justin Hennin of Belgium before this assignment. Li Na gave him some anxious moments in this year's Australian open. Her win firmly establishes Asian presence at the top of the world rankings.
Wawrinka another in the ring
Nadal replaced Federer as the world's number one few years ago. Then Djokovic appeared and displaced Nadal for a while. These two have been fighting for the top spot since then. At the Australian Grand-Slam Wawrinka entered the ring and gave some hefty blows. Wawrinka for the first time is number 3 with him there it is a crowd wanting the top spot. Warwinka showed that he is very good in every department of the game. If there has been a contribution from his Swedish coach Magnus Norman with whom he has been working for last one year, I would say it is to his 'game-making' ability. This made him beat world's number one, two and five in one week. Australian Open title also made Wawrinka Swiss number one.
The game of champions
Game-making is based on 'shot-selection' process. This is where Tennis becomes a 'mind-game'. It is to create situations using tactics and strategies whereby players will get the possibility to launch a successful attack. Unfortunately it is very easy to miss this in Tennis unless one has a memory for patterns. How does anyone win? I have seen very good looking players lose and wondered why? Then a two shot player goes home as winner. It is like saying a fully strung instrument not giving tunes and a two string one produces melodies. Making an effective game with limited shots is good tactics. Good players have the ability to see through the opponent's game and respond effectively with their shot-selection. This is the secret of champions. I know it does not explain this aspect very well. In fact, words can never reveal the power of tactics in sports. Situation changes all the time in Tennis and being ready for extreme changes makes a champion.
Federer could have beaten Nadal if he had a strong net game as a change. He is too old now for 30 shot ground stroke rallies at which he 'was' good at. Net play gives short rallies and that is what he needs now. It could be why he has chosen former world's number one Stephan Edberg of Sweden as his coach. Edberg is the last net player to be the world's number one. He did that with all the elegance and efficiency. Edberg in his era made Tennis very attractive just like Federer. We may see Federer as net-rusher and extend his stay in Tennis.
Li Na had to beat two giant killers to win the title. Wawrinka went through four very tough opponents. Both of showed that they have the game of the Champions. Technical features of Tennis are visible and simple to follow. 'Game-making' is tactical, foxy and elusive to sense. It guides the 'shot-selection' process in 'Game-Making' which is the final frontier of Tennis and the most destructive weapon a player could posses. Development of it comes as a 'reward' for being a passionate and dedicated artist engaging mind and body. Both the winners of Australian Open 2014 showed this at its pinnacle of versatility, which was either missing in the rest of the field or in the degree of its perfection.
Davis Cup in Colombo
Our 2014 Davis Cup tie against the Philippines is on now in Colombo. Treat Huey of Philippines is ranked 12 in the world doubles ranking and played in the quarter-finals of Australian Open in January 2014. He is here with the Philippine team in Colombo.Philippines were finalist of the group last year losing to New Zealand. They will not be easy to go past. So, good luck.
–George Paldano, former international player; Accredited Coach of Germany, ITF and USPTR; National, Davis Cup and Federation Cup Coach–gptennis.ceylon@gmail.com-