'Cashew Queen of Puttlam' crowned Microfinance Film of 2013
View(s):

The Cashew Queen of Puttlam Village, a short film by Reggie Schickel, has won the first annual microfinance film competition, MicroFlicks. It tells the story of Geetha, a Sri Lankan woman with an infectious spirit, who was able to grow a successful cashew business with a small loan. The film received thousands of votes from the public and was judged by a panel of experts from the microfinance and film industries.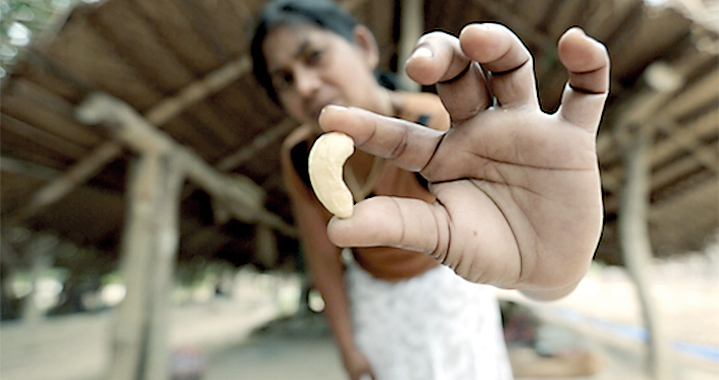 Edith Myers, former CEO of Pinewood Toronto Studios said that 'The film is an excellent demonstration of how VisionFund's loans changed someone's life.' 
27-year-old Reggie, from Illinois, USA was one of five filmmakers from around the world who won the chance to tell the story of microfinance through their own lens. He visited Sri Lanka earlier this year to meet with Geetha, a VisionFund microfinance client.
'Gheetha is of course the real star', said Reggie. 'Everyone who sees the video becomes a big fan. Geetha's story and the work that VisionFund has done is what should be celebrated.'
MicroFlicks Global Film challenge was launched in November 2012 to produce inspiring films that show how small loans help move people out poverty, while at the same time raising awareness about World Vision's microfinance programmes. Around 125 filmmakers applied to take part, and the five finalists shot their films in Ecuador, Malawi, Mexico, Myanmar and Sri Lanka.
President and CEO of VisionFund International, Scott Brown remarks, 'I was encouraged to see so many great films created that show how microfinance makes such an impact.' Mr Brown was one of the judges who voted for the winning film. 'Reggie's film reminded us that when people are given the same access to capital as you and I, they will work incredibly hard to succeed.'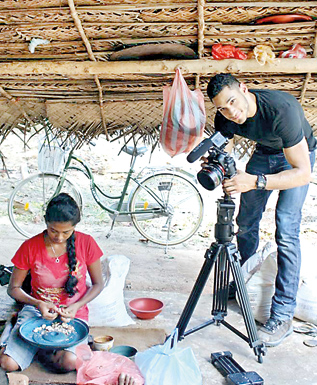 Reggie will receive a professional editing suite and the honour of having produced the Microfinance Film of 2013.
'I feel blessed to have been given the opportunity to use my talents towards such a great cause', says Reggie. 'The whole experience was incredibly rewarding – winning was just the cherry on top.'
To view the winning film and four runners up, visit MicroFlicks.org To learn about each finalists' experience filming on location, visit the MicroFlicks blog site.
comments powered by

Disqus