Pulling one's legs
View(s):

Pulling one's legs
A new fast bowling coach has been recruited but those who have been doing this job earlier are against it and have been causing problems to the new coach. The new coach when questioned about this has said that there are some who have been 'pulling his legs' as they are against him being in charge of the 'snorters.'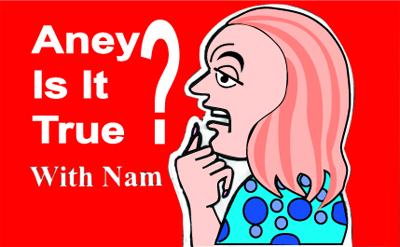 Trouble is brewing?
There is trouble brewing in the Citadel between two top rungers. There had been an incident when one has called the other by certain names. A press briefing which was to be held was also cancelled because of this. Those in the know are wondering whether communal trouble could be brewing because of this altercation.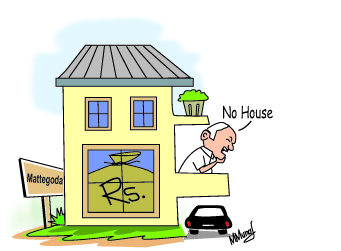 The Mulberry bush
A former cricket big wig is trying to get into the top saddle and he is being aided by a certain group calling themselves the 'Mulberry Team.' The top man was consulted and he came hard on the Mulberry Team' decisions telling them not to cause trouble. So the Team's wings have been clipped.
Women trouble
A top sports body has decided to create a new seat which is exclusively for one woman. Three former top athletes are nor vying for this solitary post when the AGM dawns next month. One could expect fireworks when these three women put forward their claims for the post. Let's wait and see!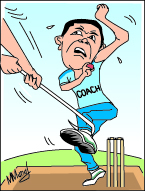 No says the Sports Law
A former national champion who is now selling supplements and sports equipment is trying for a post in this sport's governing body. Strange to say, he is being backed by a top man! The newly passed Sports Law however says that those dealing in sports goods and sports enhancing supplements cannot be in the controlling body of this sport.
More and More
A top middle distance runner has decided to call it a day. At a function to felicitate him he has made the statement that he has No House. However inquiries have revealed that he has been given a house in Mattegoda. Besides that at the ceremony he received cash and goods worth Twenty Lakhs. Looks as if he wants more and more!
Follow @timesonlinelk
comments powered by

Disqus