Search, reach and help the next generation
View(s):

For 25 years Friends has worked with young people, holding leadership and residential camps aimed at finding their unique talents and giving them the opportunity to reach their full potential

The group of volunteers 'Friends' kicked off 2013 by taking 100 of their young protégés on a flight around the island. The event allowed the kids to explore the airport and the aircraft hangar. For the children, the event was an extension of their participation in the Senehasa camp in December 2012 – the 9th of its kind organised by the group.

Formed in 1986, Friends brought together a group of past youth leaders of the Colombo YMCA (While Kumudu Pasqual serves as the current President, Founder President Palitha Gunasekera was a onetime Youth Secretary of the Colombo YMCA. ) They wanted to create a service group made up of volunteers who were willing to work with young people regardless of gender, race, religion or any social standard. They decided their focus would be on conducting leadership camps for young orphans and they adopted for their motto: search, reach out and help.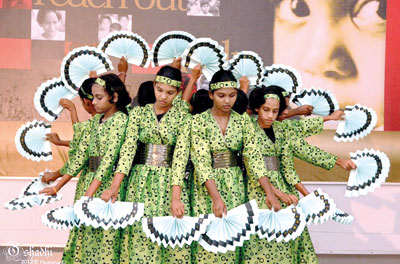 "We believe it is our responsibility to ensure all children and youth have access to better lives. There is immense talent with these children and they should be given equal opportunity to reach their full potential. This is the essence of our thinking," Kumudu told the Mirror Magazine.
The organisation, who say they funnel all donations directly into their projects, have been pouring time and effort into creating youth camps that provide actual learning experiences for the participants. The camps are aimed at teenagers living in child development centres under the Department of Probation and Child Care, which also selects the participating homes. The four day residential camp usually welcomes 100 – 150 children between the ages of 12 -18. Activities at the Senehesa camps are built on team work and include education on discipline and healthcare, recreational activities and soft and hard skill development through different workshops involving experts and facilitators.
In the 25 years that Friends has been active, they've recruited many new volunteers to their cause. At the camps, the morning exercise classes are led solely by the young people. "Senehasa camp 2012 was remarkable and we saw more young people working and it was comforting for us to see the involvement of our next generation to make a better tomorrow," says Kumudu, adding that the 2012 fundraising in fact began with the donation of a young volunteer who had saved up money for a whole year.
They hope to improve this year by doing more for the children throughout the year. "Although we have been doing small projects with homes in-between, there is so much we can do to make a progressive change. We are going to have more of an involved approach in a consistent manner this year by engaging in a number of activities till the next camp."
On their roster currently is a computer based distant learning programme which will use 10 computers donated by Sri Lankan Airlines 'SriLankan Cares' unit to the 10 orphanages that participated in the 2012 camp. In the end though, the group feels their real contributions might more intangible: "Building personal confidence levels is the main challenge. Love and care is what they look for and it does not cost us a lot to offer what they really need," says Kumudu.
Follow @timesonlinelk
comments powered by

Disqus