Still in action
View(s):

Still in action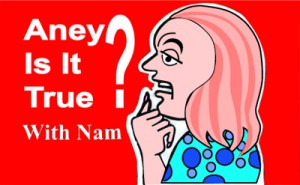 The office for a top sports event is still being operated even though the event ended in 2011. The controlling body too had instructed local officials to close down this office but officials in the body are still carrying on and what's more they are still getting paid for the job. The lady in charge of this office is holding on to the post so that she may be recruited for the next event which is to be held Down Under.
In fear
Major development programmes have been drawn up by a top sports body and contractors are in fear whether they will be paid for their efforts. This body had been in the forefront in construction but they have not doled out the monies promised to the contractors who are in fear of not being paid
Secret interview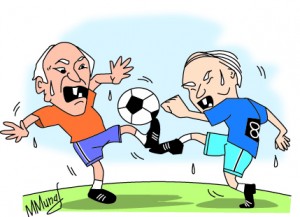 A leading sports body held secret interviews to pick a top sports official. Insiders say that three candidates came for the interview and only one of them had any qualifications, and that too as the person in charge of an Under 13 squad!
When will it end?
A certain official who tried to 'cut' his Boss is still in office. Even though this official has not been given an official letter to continue with his work, he is carrying on unfazed. All this is causing a lot of concern for the boss. When will all this end wonders the Boss.
A confused lot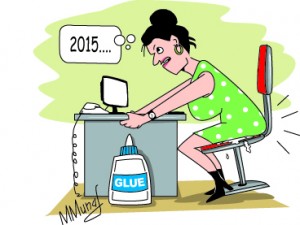 Officials of a leading sports body are currently in Sri Lanka to pick suitable people for vacant posts. In their opinion those whom they have interviewed so far are not qualified even to be in charge of under 13 players. They have brought this to the notice of the officials concerned who are scratching their heads in confusion.
Keeping a secre

All flocked to witness a key Under 23 final in the outstations. Now it has been disclosed that those who played in this particular age group competition are way beyond their ages. Officials have been trying to keep the ages of these lads a secret. But somehow the cat is out of the bag and even the chief guest, who is a prominent citizen, is unaware of this. When he finds out sparks are bound to fly!
Follow @timesonlinelk
comments powered by

Disqus