Malayalam movie with a Sri Lankan star
View(s):

Indian Cultural Centre will screen one of the most popular Malayalam films "Kutty Srank" directed by Shaji N Karun and music by Issac Thomas Kottukapally at 5.30 pm on Friday January 18, 2013 at its auditorium.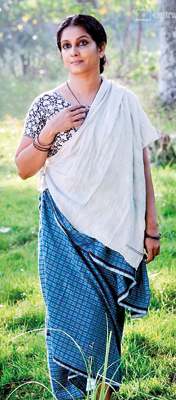 "Kutty Srank" is very special to Sri Lankan as actress Meena Kumari Perera plays a major role in the film. Meena will be the guest of honour at the film screening. 
Along with Meena the film features the South Indian super star Mammootty, Padmapriya and Kamalini Mukherjee. In the 57th National Film Awards of India "Kutty Srank" emerged the biggest winner with five awards: for Best Film, for Best Screenplay for Best Cinematography for Best Costume Design and Special Jury Award for Editing.
Premiered in the Montreal World Film Festival, 2009 the "Kutty Srank" was screened in major International Film Festivals such as Pusan International Film Festival 2009, Mumbai International Film Festival 2009, International Film Festival of India 2009, and Dubai International Film Festival 2009.
Kutty Srank (translated as junior boat captain in Malayalam) is a film about a mariner who operates a cargo vessel near the sea port of Kodungalloor near Kochi, once a roaring port town in Kerala.
One day, the local police station discovers an unidentified body that has washed ashore.
A Buddhist nun, Revamma, comes forward to claim that she can identify the rotten body, and she recognizes it as that of one Kutty Srank. Police enquire her relationship with Kutty Srank. Meanwhile, another Latin Christian woman, Pemenna, too claims to recognize the dead man.
Both women assure the investigators that the body is that of Kutty Srank. Finally a mute woman, Kali, joins them and seeks permission to see the corpse.
She, however, rejects the claim made by the other women and argues that the body is not that of Kutty Srank. Pemmanna identifies Kali and tells Revamma that Kali is Kutty Srank's wife. Eventually each woman shares her acquaintance and relation with Kutty Srank.
The admission for the film screening is free on first come first served basis.
Follow @timesonlinelk
comments powered by

Disqus