Project Management Diploma in Kandy
View(s):

The Project t Management solutions (PMS) the leader in Project Management Training and Consultancy in Sri Lanka is launching a Diploma in project management in Kandy on 23,Februry 2013. This initiative was taken honouring the request made by people in Kandy, since they do not have the opportunity currently to learn this very popular and important subject. PMS is a registered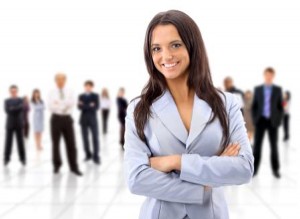 education provider with Project Management Institute U.S.A which is the largest and most recognized non profit body for project management in the world. This diploma too is approved by the PMI USA and the participants who successfully complete the course will be awarded with a certificate endorsed by PMI USA.
The programme duration is six months and will be held on Saturdays. The content of the programme is fully aligned with the Project Management Body of Knowledge Guide 4th Edition issued by Project Management Institute U.S. A. The modules of the programme covers modern project management tools and techniques that can be applied in private, public and community development sectors. More over the soft skills modules cover soft skill required for an effective project manager. These skills are leadership, team building, motivation, interpersonal relationships, change management, etc which are very much important to lead a team successfully to achieve project objectives.
Project management solutions has been conducting this diploma at the Colombo center during the last 5 years and has produce over 200 diploma holders who are currently holding responsible position in leading projects in Sri Lanka.
The director training of PMS emphasizing on the importance of project management said that, "A project is an organized method for reaching specific goals within a target schedule and specified budget. Project management methodology provides organizations with powerful tools that improve its ability to plan, implement, and control its activities.
Use of project Management as a means of achieving organizations objectives, grew rapidly during the past several decades. What organizations achieve using project management methodology today would demand greater efforts and time if they are to be achieved in traditional ways.
More over the current business landscape is fast-paced and competitive, and product life cycles are getting shorter. Product development and launch times are also shortening. The demand for rapid change and innovation is increasing. Therefore the traditional structures must be replaced by organic project management structures. Today the nature of work in organizations demands use of multidisciplinary teams which are capable of handling dynamic and complex problems. Project management is a tool adaptable to such complex situations. Routine work can be automated. Firms need project management systems for internal improvements or to serve customers that create new value. Therefore, there is a demand for all organizations achieve some degree of excellence in Project Management.  This also necessitates all of us to learn project management".
The details about the program can be obtained form www.pms.lk or 0772511711
Follow @timesonlinelk
comments powered by

Disqus