Employ yourself at the world's High Tech Capital
View(s):

San Jose State University (SJSU), one of California's biggest strengths is now accepting undergraduate applications for its fall intake (September 2013). SJSU established in 1857, is the oldest public higher education institute on the West Coast. Today, it has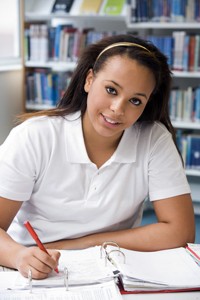 transformed in to a metropolitan university offering more than 134 bachelors & master's degrees with 110 concentrations.
With a goal nothing but to enrich students' knowledge SJSU dedicates itself to achieve academic excellence. It has broadened to seven colleges of Applied Science & Arts, Business, Education, Engineering, Social Sciences, Humanities & the Arts & Science offering various academic programs that cater to student needs. The university is conveniently located in downtown San Jose making it easily accessible from area freeways.
SJSU is the Number one supplier of graduates to Silicon Valley, the World's high tech capital consisting the world's leading IT companies such as Twitter, Facebook, Apple, Adobe, E-bay etc… In October 2012, SJSU Career Center's Fall Job and Internship Fair attracted a record breaking 175 employers and 2500 students finding opportunities for work across all career sectors. It is the only university that will guarantee your career in America securing yourself a place in one of the leading companies in the world!!!
It is not a campus that is limited to common studies of Business/Arts but it is the home to the study of the life of Beethoven – the great German composer, the only campus in the California State University (CSU) system that has undergraduate & graduate studies in Nuclear Science. The university is the largest investor for research spending ensuring that they deliver the utmost productive findings to its community. Ranked among the top 15 master's-level public universities in West by USA SJSU ensures that their graduates are always employed in the leading companies in Silicon Valley.
The counselors at Pac Asia are continuously updated on the changes & scholarships brought about by any of its representing universities. Thus, transforming yourself with best education is no longer unapproachable. Contact counselors PAC Asia on our hotline 077 3 867 758, e-mail your inquiries at counselor93@pacasia.org or visit us at No 28, Dharmarama Road, Colombo 06.
Indiwarie Ariyawansa
Source: San Jose State University official website, 2012
Follow @timesonlinelk
comments powered by

Disqus