Old magic comes alive with Gypsies at Ramada
View(s):

By Sonja Candappa

Ramada Colombo yet again prepares to host a spectacular evening of music and entertainment with full of surprises. 'Blast Thru 2012', which has always captured the attention of many who want to spend their new year's eve celebration in a gala style with dance, dinner and friendly atmosphere is taking shape once again in a grand manner aiming to top the list of events that are in preparation.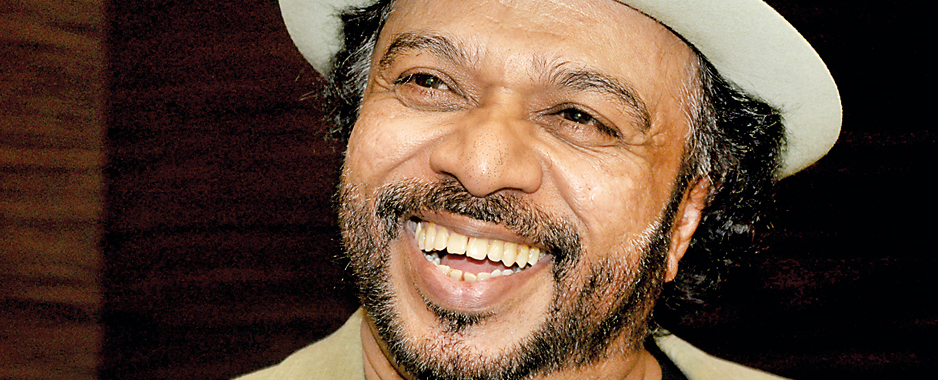 New Year's Eve at Ramada is sure to be a one of a kind experience this time with the Gypsies and Pearl. The Gypsies is all geared up to entertain Sri Lankan partygoers with a line up of popular hits from the 60's, 70's, 80's and many more crowd favorites in recent times.
Sunil Perera, veteran musician, entertainer in Sri Lanka for many decades and his legendary troupe 'Gypsies' together with 'Pearl' the veteran group are sure to rock this evening until the dawn of New Year. The compere of the night would be the versatile Radley Stephen. Glamorous decoration for the event is handled by a well known professional in the industry which will create a blissful atmosphere.
Veteran musician and leader of the gypsies, Sunil Perera said that it's a different kind of atmosphere at this particular kind of dance. It's unique in the sense that it is the last day of the year and you'll never have that year again. That is why we'll be playing some songs that are currently popular and on the charts, along with the dance music that the crowd prefers, which is our specialty other than 'Baila' music.
Sunil Perera and the Gypsies are world famous for their Sri Lankan Baila music, constantly performing in parties, dancers and many sold out concerts.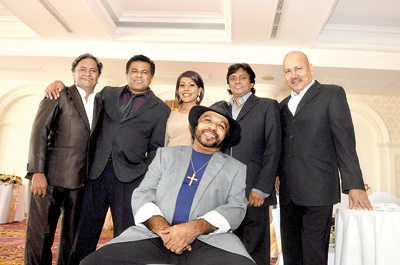 The Gypsies originally formed in 1969, by Anton Perera, a confectioner at the Glucorasa company and was composed of his five sons (Sunil, Nihal, Piyal, Nimal, Lal) – most of whom had recently completed high school. Anton renovated a portion of his house in Ratmalana into a recording studio and began recording their first album. In the thirty years that followed, many changes have occurred in the group leading to the eight members present today.
Sunil and Piyal Perera are the two surviving members from the original line up, with Derek Hepponstall, Ranil Vas, Gordon Athula, Dushan Jayathilake and Radhika Rajavelu joining them over the years to make the Gypsies what they are today.
Gypsies early success came from a series of 5 LPs they released in the 1970s entitled 'Dance with the Gypsies'. In the 1980s the group released their first audio cassette containing their novelty hit 'Kurumitto', which is a cover version of Dutch musician Father Abraham's 'The Smurf Song'.
They released their first CD Gypsies Gold containing 17 songs and following its success there, two other CDs, Dance with the Gypsies and Singyore, both well received. The group has since released other CDs and continues to enjoy success. The Gypsies have also successfully collaborated with other Sri Lankan stars like Desmond de Silva. They are also credited for having the first ever Baila non stop medley. Their latest hit being "I Don't Know Why".
Their performances outside Sri Lanka have been very successful touring many countries such as the UK,US, New Zealand, Australia, Canada and Singapore.
'The atmosphere around the '31st Night Dancers' has not changed much over the years and we have been doing this (performing) for 42 years, people still have faith in the Gypsies, that we can provide the kind of dance atmosphere that is Sri Lankan Baila and songs which have made the charts over the years' Sunil Perera said, adding that however, the total focus will always be on what the crowd wants.
With a Gala International Buffet, 'Blast Thru 2012' offers you many complimentary beverage options. Apart from these features the evening will have a galore of surprises and gift packs for the audience. There is also an opportunity for lucky winners to grab many Airline tickets to exciting tourist destinations.
Blast Thru Tickets can be reserved through our hotline; 011 2422001 at Rs 7,500.00[Dance Only] and Rs. 11,000.00[Dinner Dance].
'The prizes include Airline tickets to Paris, Malaysia and London. Complimentary airline ticket with two nights stay on Full Board basis at the Ramada Chennai Egmore' said Lasantha de Silva, the F&B Manager of Ramada Colombo and the head of Dance committee 2012.
Follow @timesonlinelk
comments powered by

Disqus