Why waste your time? Now you can start your degree pending Advanced Level results.
View(s):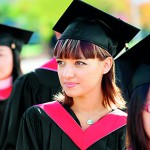 As one of the largest systems of higher education in the world, Canada has an extremely robust quality assurance and accreditation process ensuring that degree-level studies are recognized internationally. As a stable and excellent environment to study increases the interest of the students Canada's campuses aren't only wired with the latest in sophisticated technology, but countless other modern amenities as well. From Olympic-quality sports facilities to public concert halls and art galleries, Canada's campuses offer you enormous possibilities for learning and leisure.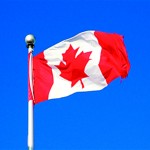 In order to grab the education system with higher standards, study in Canada is the most exclusive choice for students. It would be the better option that make your career worthwhile and let you experience excellent opportunities. Selecting area of study and the university is the first step to go for study abroad. There are many colleges and universities in Canada that offer you a degree that is internationally recognized and respected the world over.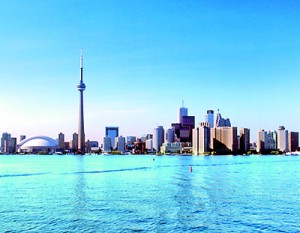 It is timely for all A/Level students to receive a world class Canadian education through the Canadian University Transfer Programme which allows students access to nearly 100 universities & colleges in Canada including top universities such as the University of Toronto, University of British Colombia, Farleigh Dickinson University, York University, Simon Fraser University, McGill University, Ryerson University, University of Prince Edward Island, University of Waterloo, University of Alberta, Concordia University, Medicine Hat College, Humber College, Centennial College to name a few. There are nearly 400+ degree programmes students can start in Sri Lanka and graduate from a prestigious Canadian university in some of the more popular fields of study such as Medicine, Engineering, Law, Business, Information Technology and Psychology. Students can complete one or two years of undergraduate study in Sri Lanka, and then apply towards a degree programme in a Canadian university to complete their education with more than 60% of the cost saved as a transfer student completing more than half of the degree here in Sri Lanka.
The quality of education and living standards in Canada are amongst the highest in the world, But If you are worried of meeting expensive fees, Canada's cost of living and tuition fees for international students are generally lower than other countries such as the US ,UK, Australia and New Zealand.
There are a number of work permit programmes for part time jobs where students can supplement their spending allowance which will even reduce the strain for parents. Working in Canada can go a long way towards helping you, where you could bolster your resume with work experience and invaluable business contacts for the future and can even help you immigrate after graduation. Students also have the option of working after graduation through a special work permit issued for the length of the study programme leading up to three years. International students with Canadian credentials and Canadian work experience may apply for permanent residency without having to leave Canada.
Canada is one of the peaceful countries that have low prevalence of violent crime and with a complete health care system. One can find an easy and convenient accommodation and excellent medical services which every parent could be at ease not having to worry about the safety their children studying in Canada. As an international student in Canada, you'll enjoy all of the same freedoms which protect Canadians – respect for human rights, equality, and a stable and peaceful society.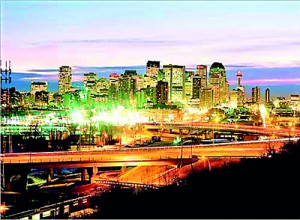 During your time in Canada you will most likely be based in one of the cities close to the American border – cities which embrace multiculturism like no other. With the better education system, there are also varied curricular activities that attract the students and keep them exciting and inspiring.Study in Canada offers you stimulating and motivating environment. To experience diversified cultures and numerous racial backgrounds with the choice of learning new languages, Canada is the ideal study destination. One can enjoy welcoming and hospitalized atmosphere that encourage and motivate international students and let them feel absolutely comfortable.
The Canadian University Transfer Seminar is a valuable resource for parents and students. The seminar is designed to provide information on requirements for admissions in to Canadian Universities, Scholarships, cost of studying in Canada and how it could be minimized, student Visa information, careers, opportunities to work while and after graduation. For information and reservation please contact 0777 484 484 or e-mail on canada@ancedu.com as seats are limited.
Canada is often the preferred choice for international students attending college or university Set your sights high and take the first step to success to study, work and live in Canada.
Follow @timesonlinelk
comments powered by

Disqus