APIIT's association with the MSDN Academic Alliance
APIIT School of Computing
View(s):
What is MSDN AA programme?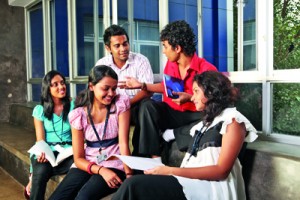 Employers demand that the college graduates they hire posses the latest technical skills; these skills have become a key component of a student's education and are crucial to career development in this fast-paced, technology-driven world. A student whose education includes training and hands-on experience using the latest software and tools will be entering today's highly competitive job market with a distinct advantage over other job applicants without such experience.
Microsoft has made it easier for educational communities to put technology directly into the hands of those teaching and learning. APIIT is proud to be associated with the Microsoft MSDN Academic Alliance which establishes a valuable set of programmes and resources for the educational community designed to complement benefits and help train educators and students in the use of the powerful professional tools available to them through MSDN AA.
Why is it important to computing undergraduates?
The professional-level developer and designer software and tools that are available through the MSDN Academic Alliance enhances a student's educational experience, it also gives them a head start on their professional careers by helping familiarize them with the tools and practices they will need to use once employed.
APIIT School of computing provides access to students to a variety of Microsoft professional-level Microsoft developer tools, platforms and servers for instructional and research purposes through APIIT's MSDN academic alliance. Students pursuing studies in technology and computing disciplines are able to become proficient with the latest technology.
Additionally, the MSDN AA program is structured in a way to help bring together educators from around the world, and encourage them to become part of a strong community within which they are able to exchange ideas and experiences, and share curriculum and other valuable learning resources necessary to help them make the most of the use of these technologies in their teaching.
MSDN AA licenses are issued on a per-department basis and any student registered to take a course in a member department is eligible to install all MSDN AA software on their personal computer for non-commercial use.
This is your opportunity to secure a prestigious British IT Degree and be globally competitive. Register now for the next intake. Visit APIIT City Campus located at No. 388, Union Place, Colombo 2, for a tour of the IT school and call on 0117675100 or 0117675105-8.
Follow @timesonlinelk
comments powered by

Disqus