In 2002 the then United National Party Government dumped Rs. 50 million on a project they referred to as the 'Southern Economic Trade Centre' at Boosa in Galle. A decade later bureaucratic bungling and red tapism have left the complex close to ruin.
Former Minister for Public Administration Management and Reforms, Vajira Abeywardene said "the idea behind constructing the complex was to ease the bottleneck at Pettah and to divert farm produce entering Colombo from other parts of the country to the south by train".
He added the present administration had dumped the project for reasons best known to them. The buildings now abandoned lie exposed to the elements and are being taken apart by thieves.
Furthermore it has become a haven for drug peddlers, pimps, prostitutes and other elements, he added.
Today the Registrar of Motor Vehicles Department (RMVD) uses the 50-acre space to conduct driving trials!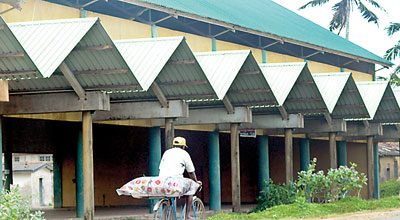 A section of the complex which has not been vandalized as yet.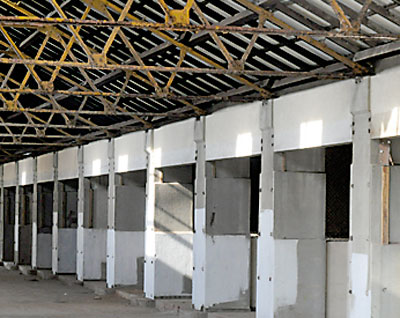 Empty fish stalls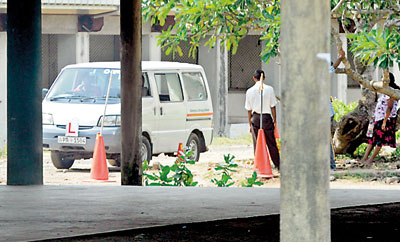 The 50-acre block is now used for driving trials by the RMV. Pictured, a trial in progress.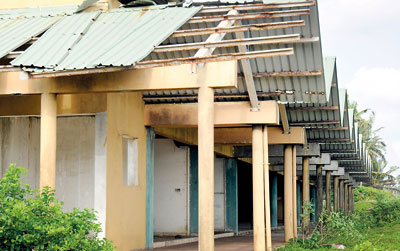 A section of the buildings stripped by thieves and exposed to the elements