Keerimalai, used to be a revered pilgrim destination for Hindus. It was also a renowned tourist destination. The area used to be popular among local and foreign visitors. Four months ago it was announced that re-settlement would be permitted. However permission has not been granted to those living on the coastal and the famous pond area to return.
Mr. Thuraiarajah president of a colony said residents were not permitted to bury their dead at the cemetery which is controlled by the naval authorities. The dead have to be buried four miles away at the Ilavalai cemetery he said. Boutique keepers and restaurant owners in the area have not been permitted to re-start their businesses. They await permission which is yet to be granted.
In the neighbouring fishing village of Valithoondal only four of the 30 families who originally resided have been permitted to resettle. A. Arulappu 68 complained the navy did not permit them to go fishing beyond a distance of 300 metres. As a result he said the catch was at times not even sufficient for a family meal.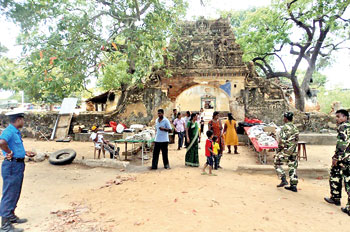 Keerimalai was once famous for its palmyra products. Now traders from the South sell kitul products at the entrance of a damaged pilgrims rest under naval protection.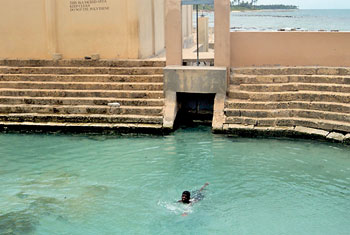 A boy bathing at the famed Keerimalai pond now in a dilapidated state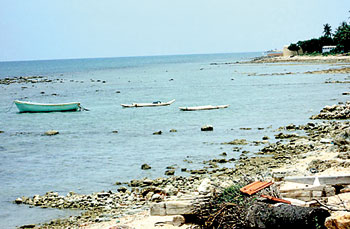 Valithoondal: Earlier at least 15 catamarans were anchored here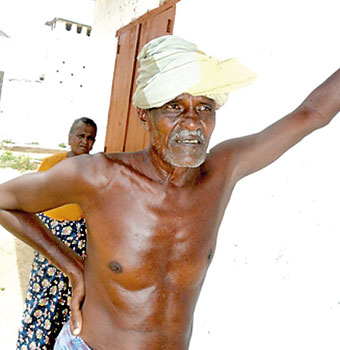 A. Arulappu complains about fishing restrictions