'Meet tomorrow at 6.45am at the Fort train station. Bring a spoon each'– was the seemingly curious text message I received the night before we set out on a camping trip to Kalpitiya. 'We' being a
group of backpacking adventure enthusiasts, who set out to random places in Sri Lanka with a tent,
little fear of what we might come up against and of course a spoon each (a handy little utensil). And
that's the cue for the disclaimer- don't risk unplanned backpacking trips. Instead we'd recommend
our tried and tested routes. Like our trip to Kalpitiya. Here's what you should know…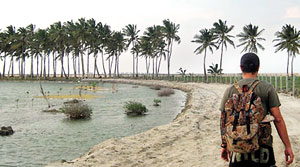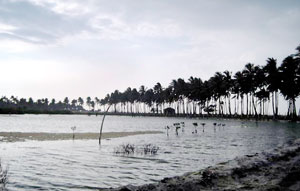 Pix courtesy sinhalayatravels.com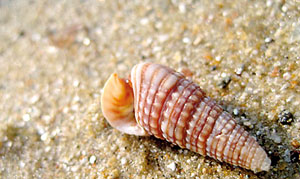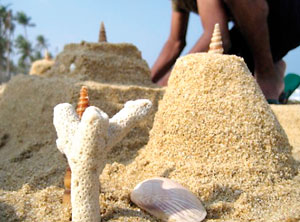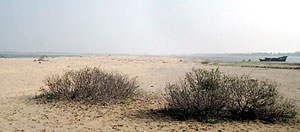 Kalpitiya was actually one of our more chilled out jaunts though. We set out on Saturday morning and we were back early evening on Sunday. Apart from a tent, you'll need a few other essentials such as food, a pan (to cook the food in), water, a box of matches, a torch, cap and shades (it can get blazing hot over there).
When taking food we recommend food that won't spoil during the journey to Kalpitiya. Canned food is always good; like baked beans, or even the instant 2 minute noodles. Be sure to take food that's not messy and easily portable.
Getting There
If you should choose to travel by train as we did you could check out train schedules by visiting the railway website- www.railway.gov.lk and book your train tickets a day in advance (no, you can't book tickets online).
The train to Puttalam leaves the Fort station at 7.30am and a ticket costs Rs. 45. Making the mistake of noncircumspectly purchasing the tickets we ended up on a train that took us a good five hours to get to Palavi; a town at the base of the Kalpitiya Cheronese.
Once you reach the Palavi station, head over to the main road and before long you will come across a lazy, parched, dusty town. It's partly like a town out of a 'Wild West'movie; minus the tumbleweed and gunslingers.
There aren't any supermarkets as such in the area so you're going to be strapped for choice if you plan to buy your camping food here; and if you do, becagey about the expiration dates. You can however, pick up a decent rice and curry lunch here for an average price. Not to mention, there's plenty of fish and prawn curry on offer.
Fed and refreshed; it was onward to Kalpitiya! But it's best to stock up on some bottles of water and purchase a bit of kerosene for the campfire. Make your way to the Palavi junction and over to a bus stop; the 901 comes around at about 10 minute intervals.
Be warned though, they get quite packed. The ride to Kapitiya town will take about an hour and 45 minutes, and once you get there you'll need to take a three-wheeler to the coast.
The costs of which will depend on the beach you choose to camp at and your haggling skills. Be sure not to camp on private property though, you can ask your three-wheel driver or people in the town for suggestions as to where you could find a decent spot of beach.
Camping
When you've found your location; first up, pitch the tent! It'll get quite dark, windy and chilly in the evening, so it's best you use the daylight to your advantage.
Once you've got it set, you can indulge in the pure awesome-ness of the clear and picturesque Kalipitya beach. You bask in the sun and swim in clear sea- you'll have a whole beach to yourself.
Towards evening, collect some dry wood in the vicinity for your campfire, over which you canprepare your dinner.
Kalpitiya usually has clear skies and chances are you'll have dinner under a pepper of stars on a velvet sky and seated by a gently lapping ocean.
Returning
You might be able to arrange for the three-wheel driver to pick you up in the morning at a decided time.
Or you could walk up to the main road and take a three-wheeler from there. We did the latter. Head over to the town and take the 901 bus to Puttalam.
Not Palavi. You'll have more choice of food. Heading back to Colombo you can either travel by train or A/C bus. Mind you the A/C buses aren't quite spacious, we were scrunched up in our seats on the 4 hour ride back. It does however, move faster and you can cut off an hour of travelling if you go by bus.
The two day trip will only cost you a few hundred rupees; budget holidays for the win! But while camping is a wildly fun experience, do be conscious of the environment- don't litter. Watch this Column for more budget travels coming up soon.