It is a time honoured approach to building a dwelling that's both easier on the wallet as well as the mind.
Bring in concepts such as technology and expertise and it gets you thinking. The increasing demand of housing required in the country, coupled with informal settlements constantly expanding, is highlighted by the crucial need to research new methods of design and material technologies.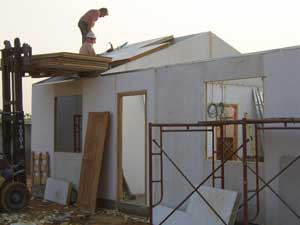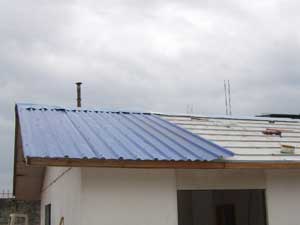 The new technology in housing
For those who are looking for a smaller mortgage or a cost effective way to escape the "rent" race and dig into technologically advanced houses, now looks like a very good time to build-- no matter what your house size.
In a bid to make life easier for those wanting a truly low cost housing solution, the Lanka Walltile Group (LWL) is gearing to come up with a unique economical construction partnering an Indian and a Canadian firm.
"UCA Lanka is an Indian firm manufacturing aluminium, based in Sri Lanka and through this company we were introduced to a Canadian firm which specialises in low cost, high density panel boards," Mahendra Jayasekera, Managing Director LWL told the Business Times of how the tile manufacturer got into housing construction.
He said with these panels a three storied house can be constructed. "Concrete is only required for the slabs," he said. Mr. Jayasekera said that an 800 square foot single storey house will cost Rs 2 million. While identifying that the definition of low-cost, in a housing sense, depends greatly on the economic capacity of the target group, Mr. Jayasekara said that these houses are essentially aimed at National Housing Development Authority (NHDA).
"This idea first came to us when the NHDA requested for unsolicited proposals for new, low cost technological housing construction. We did a model for NHDA and they were satisfied with it, but there was a concern regarding the roofing," he explained.
He said that research shows that Sri Lankans prefer tiled roofs, whereas LWL had done the model house's roofing in the same paneling. "NHDA wanted us to construct the house with tile roofing which we'll do after the elections," he added.
He said that this construction is the most energy efficient building system by far and it produces attractive buildings of high strength. He added that it has a host of environmental advantages over other building systems and that if this concept catches on LWL will set up a panelling manufacturing facility. "It will cost us about Rs 400 million," he said.