Dr. Neville Fernando, a man of extraordinary vision, tireless diligence and unlimited optimism, and a man of distinction contributed immensely towards the development of Sri Lanka. Elected to parliament in 1977 from the Panadura electorate, Dr. Neville Fernando dedicated his life to uplift the educational standard of the future generations throughout his political career and subsequently too. He established schools such as Panadura Royal and Panadura Agamathi Vidyalaya as a part of his venture to nurture the youth of the nation. A well-educated, healthy population is of fundamental importance in raising levels of socio-economic development in a country. He also commenced projects like converting Panadura Hospital in to Kethumathi Maternity Hospital in Panadura.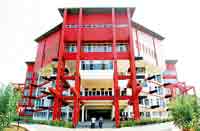 Well recognized and respected by his fellow members of the entire political arena for his humble, amicable, and congenial qualities Dr. Neville Farnando left behind the world of politics in 1994 but continued to provide an immeasurable service to the people of Sri Lanka by selling his own private hospital (Asha Central) with the intention of establishing The Sri Lanka Campus of Nizhny Novgorod State Medical Academy, a well-known university in Russia, to give an opportunity for the Sri Lankan students to cradle in their own country to gain knowledge in medicine. Essence extracted will remain in the country to serve its own people is the goal he set to achieve through this gargantuan project.
Russian Federation relations
Russia and Sri Lanka have always had a very warm relationship. Citizens of Sri Lanka must be appreciative of the attention and the warmth that this great nation extended towards us.
The Soviet Union established diplomatic relations with Sri Lanka on December 3-6, 1956. In 1958, the USSR and Sri Lanka signed an agreement on economic and technical cooperation. In 1967, they built a steel mill (production capacity - 50,000 tons of stock per year), a tyre plant, and a construction materials plant near Colombo all with the assistance of the Soviet Union.
During the war between the Sri Lanka Armed Forces (Government of Sri Lanka) and Tamil Tigers, Russia helped Sri Lanka by providing education on battlefield tactics to the Sri Lanka Army. In UN, Russia has always supported Sri Lanka in almost every resolution brought forward. The most notable one was during the final stages of Sri Lanka's civil war in 2009. Russia helped Sri Lanka to obtain Russian based weapons from several countries throughout the past 30 years. Examples of this would be Mikoyan-Gurevich MiG-27 used by Sri Lanka Air Force and T-54/55 battle tanks used by Sri Lanka Army.
The Russian Federation which has contributed for the wellbeing of Sri Lanka economically, politically and financially has now taken a step further to venture educationally by commencing a Russian Medical Faculty in Sri Lanka
Nizhny Novgorod State Medical Academy
Nizhny Novgorod State Medical Academy is one of the most renowned higher medical institutions in Russia. Since its foundation in 1920 it has ensured that its students have a broad and up to date spectrum of knowledge in the rapidly expanding field of medicine. The English medium education was introduced in 1998 and at present the university accommodates over 4500 students of which over 600 students are from 31 countries.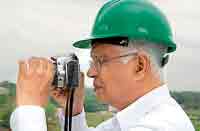 The academy ranked among the first ten leading medical institutions in Russia. It has been acknowledged by the World Health Organization (WHO), United Kingdom - British Medical Council, U.S.A - Education Commission for Medical Graduates, Kenya - Kenyan Medical Council , Malaysia - Malaysian Medical Council, Sri Lanka - Sri Lanka Medical Council, Maldives - Maldivian accreditation board, Tanzania - Medical Council of Tanganyika, Mauritius - Medical Council of Mauritius.
Nizhny Novgorod State Medical Academy, of the Russian Federation, has been training Sri-Lankan students for about 15 years and has already established friendly relations between the two nations especially in the field of higher medical training.
Nizhny Novgorod State Medical Academy Sri Lankan campus
Sri Lankan Campus of Nizhny Novgorod State Medical Academy is situated at the South Asian Institute of Technology and Management (SAITM) located in Malabe. With the realization of the Russian-Lankan programme of higher education Nizhny Novgorod State Medical Academy offers a graduate (MD) programme at this campus on the basis of its curriculum, syllabus, and training technologies.
The Sri Lankan campus which is affiliated to the Novgorod State Medical Academy of Russian Federation is located in a 4 acre land in an eco friendly surrounding. It was inaugurated in September 2009 under the green concept of Dr. Neville Fernando who had a vision to build a place for students to gain knowledge close to nature so that they will experience to share and care for all living beings and the greenery.
The graduate medical course leads to a degree - Doctor of Medicine MD, of the Nizhny Novgorod State Medical Academy, Russia. The curriculum will conform to that of the Nizhny Novgorod State Medical Academy, Russia. As with foreign graduates, students will have to sit the Act 16 examination to be eligible for internship in Sri Lanka. The high buildings with modern and novel facilities are the outcome of Dr. Neville Fernando's own wealth .The area that covers the main building and laboratory has 17, 000 square feet in extent.
The other feature that attracts the viewers is the halls for sports and the cafeteria. They consist of 4 lecture laboratories a skills lab, a medical centre, 4 staff rooms with numerous facilities and 3 spacious lecture halls that are in the main building. Anatomy museum, dissecting halls, mortuary and other laboratories are in the adjacent building. The hostel facility is another important feature which includes a swimming pool and semi luxury apartments for the comfort of the students. The only green medical campus that was started within a year in Sri Lanka is SAITM which is well acknowledged and attracted by many due to its rapid progress.
Students are educated without harming or depriving the government universities in any manner. The lectures are being carried out by lecturers who have produced efficient talented doctors to the country who serve in all parts of the island. The 12 professors who serve in this campus are from Colombo, Ragama, Rajarata, Sri Jayewardenepura, Peradeniya and Ruhuna campuses. The other staff members are also from Russian medical colleges, Peradeniya, Sri Jayewardenepura, and Rajarata. They are exceptionally talented lecturers who possess the required qualifications. It is not a necessity for them to pass the ERPM exam or to get registration from the SLMC as this exam is required to practise medicine in Sri Lanka and not needed to teach medicine. At present 12 skilled professors from Sri Lanka conduct lectures for the first year students. The institute hopes to expand the staff with more Sri Lankan and Russian lecturers.
The 142 students in the three batches have qualified in A/L or have similar international qualifications. Admission of students is done according to the criteria set by the University Grants Commission. Approximately 30% of the students are from families that have migrated to foreign countries such as Canada, America, England, Russia, Australia, Kenya, Singapore and the Middle East. Their education is oriented with extra curricular activities, community work and social activities. Since 2009 they have organized and contributed their efforts in numerous ways.
Medical Education
A special feature seen in this university is the small group teaching, where equal attention is drawn to each individual student. The support given to students in this manner makes them study with awareness that he/she is not left behind. They complete 4 years in Sri Lanka and the final year in Russia for their graduation. This is recognized by the Russian government and WHO. The students have the opportunity to pay their course fee in instalments every year. This makes the parents to be at ease to pay the 1.1 million rupees per year. Over 21 million rupees has been awarded as scholarships to talented students who have financial difficulties.
Dr. Neville Fernando considers this as a social and a religious act since there are so many students who are deprived of being skilled doctors to serve the nation and the world at large.
A developing country like Sri Lanka is able to produce more and more doctors who could travel abroad and attend to the needy with this idea in mind. It would be a great opportunity that the government and SLMC together observe the wide horizons that these students will get once they are exposed to day to day practicals to take the histories of patients and learn to diagnose diseases so that they could take the challenge to serve nationwide and inculcate moral values.
President Mahinda Rajapaksa's Sri Lanka the miracle of Asia concept and the Higher Education Minister S.B. Dissanayake 's Educational hub concept must especially be acknowledged and appreciated as this has given the opportunity to contribute to the government development project from the educational arena.
The vision and mission of SAITM is to contribute towards the betterment of this lovely country. Think of the past, live in the present and head towards the future.