The 120 year-old Cargills building in Fort will soon be transformed into a London-based, Harrods-type of building with the company charting new plans for its future.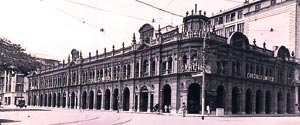 Cargills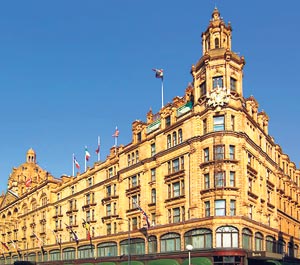 Harrods
All the offices in the building will be moved to a new location and the building vacated for this massive development, its Deputy Chairman Ranjit Page said.
He said the there is a huge opportunity following the end of the war and shopping malls is one area the company plans to expand into.
"The Cargills building in Fort is a grand old building and the story goes that the first Governor of Ceylon resided here.
We have been considering re-building it to its old glory. I think the time has come for us to take this opportunity seriously," he said adding that the company is looking at its entire land base.
New office space is being provided for the Cargills team located in the old Cargills building. "Can the Cargills building be the Harrods of Sri Lanka, a destination for tourists from passenger liners, maybe tourists walking through enjoying the culture of Sri Lanka, wining and dining while purchasing luxury brands?
My team and I are now looking at this new exciting project. We are serious about this project and I believe we can deliver this," he said.