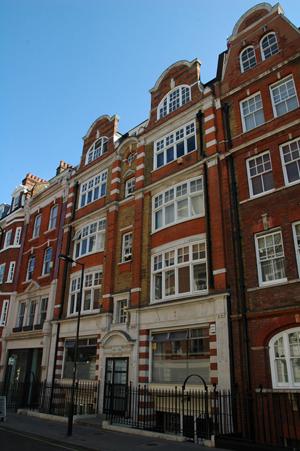 A world Class Tourism and Hospitality Diploma, now in Sri Lanka from the Confederation of Tourism and Hospitality - CTH . With a surge in Tourism world over and especially in Sri Lanka the Hospitality and Tourism industry has become high competitive sector and faces a Shortage of highly-skilled, professional, qualified and internationally aware hotel employees. So it is imperative that training and self-development are key factors in getting you the career you want, with international hotel groups both in Sri Lanka and world wide.
Since 1982 Confederation of Tourism and Hospitality CTH has steadily built a worldwide reputation for valuable qualifications for the tourism, travel and hospitality industries. CTH with its strong industry endorsements from Virgin Atlantic, GTMC and Star Alliance, students can be confident and they will have a first-class learning experience, leading to valuable qualifications. This is supported by the Institute of Hospitality endorsement of our Diploma and Advanced Diploma qualifications. The Confederation of Tourism and Hospitality will continue to specialize in unique professional qualifications which lead to rewarding careers in the industry, either directly or after final year university degree study
FURTHER EDUCATION (BRIDGING PROGRAMMES): on completion of the CTH Diplomas and advance diplomas
The CTH qualifications are recognized by a number of British universities including Middlesex University - Dubai Campus, U.A.E , University College Birmingham , University of Sunderland, London South Bank University , The Hotel School Sydney, The University of Central Lancashire (UCLAN), Sunway University College, Glion and Les Roches Hospitality Management Schools - Switzerland, HELP University College, University of Northampton, Salford University , Heriott Watt University to name a few of the universities.
Get the CTH benefit in Sri Lanka itself from PATHE Academy.
PATHE Academy is the Regional GSA representative for the international chain, bringing an internationally recognized and accepted programme to aspiring Sri Lanka students who do not have to spend huge sum of money to get qualification of international repute. PATHE Academy delivers the programme with a well industry experienced lecture panel. And to further your education PATHE Academy has agreement for guaranteed direct admissions to 2nd and 3rd year at West London College with a further year of study leading to an honours degree - Hotel Management awarded by Bournemouth University.
PATHE 's Distance education Department is affiliated with Folk University of Sweden, University of London External System, U21Global, TUI University to provide quality education right here in Sri Lanka and has won the prestigious status as one of the trusted academy providing useful and quality education. PATHE deliver quality education using the latest technology in the field of education. PATHE is an accredited test centre to provide the TOEFL iBT exams.
For further clarifications and details on the CTH programme please feel free to talk to our professional team of counselors at PATHE Academy 37, School Lane, Colombo-03 a full time officer in charge of handling any relevant queries is on 0773171300 or on 011 2502012 or visit our website www.patheacademy.org or the CTH website www.cthawards.com.
" corporate clients could contact Manager, Business Development-Dharshan S on +94773104240
CTH head office in London , United Kingdom