---
The Goss
Naomi beaten up by playboy
Supermodel Naomi Campbell was brutally beaten by her boyfriend while on vacation in Sardinia, Italy, the catwalk queen's mother claims. Campbell, 31 and Formula One racing tycoon Flavio Bristore, 51, allegedly tussled just minutes after the couple left Bristore's nightclub on the Mediterranean island, where they were spending time on his luxury yacht.

Although Bristore denies hitting her, sources say otherwise. "He just went completely berserk," says Campbell's mother, Valerie. "He hit her in the face and tried to strangle her. Then he ran off."

This is just the latest problem for controversial Campbell, who recently went berserk on a London street when photographed exiting a Narcotics Anonymous meeting. Sources say her brawl with her beau may have been due to his jealousy, which erupted after rap star Sean "Puff Daddy" Combs - who used to date Naomi - arrived at the club.

---
J-Lo weds her beau
Singer and actress Jennifer Lopez poses with her new husband, choreographer Cris Judd following their wedding September 29, 2001 in a private ceremony in Calabasas, California. Attorney Barry Hirsch presided over the ceremony where Lopez's manager, Benny Medina was best man and Arlene Rodriguez, Lopez's childhood best friend as maid-of-honour. The bride's dress was designed and created by Valentino. The ceremony was attended by family and close friends, according to Lopez's publicist Alan Nierob.

It was reported that J-Lo's mother and father, Guadalupe and David Lopez; her sisters, Leslie and Lynda, and the rest of the family were to fly to L.A. for the wedding, and that Judd's parents, Larry and Violeta, were to come in from Florida.

The pair, who have never officially announced their engagement, held what certainly seemed to be an engagement party last month at Morton's restaurant in L.A. Lopez and Judd, who met on the video shoot for Lopez's song "Love Don't Cost a Thing," went public with their relationship at this year's Oscars.

The couple is expected to spend part of their honeymoon in Italy, where they're due to stop in at the designer's show in Milan next week, claimed the Daily News.

Lopez has repeatedly denied that she is pregnant, as gossip columnists keep claiming. The singer/actress was previously married to restaurateur Ojani Noa, and had a two-year romance with rapper Sean "P. Daddy" Combs.

---
Douglas has last word on strong weekend
Distributors have played it cool since terrorist attacks in New York and Washington, D.C., stunned the U.S. earlier this month. But last week Hollywood joined in the general effort to restart the wheels of commerce, with three films entering wide release, and the nation's moviegoers responded enthusiastically.

According to studio estimates compiled by Exhibitor Relations, all three major new releases were greeted with strong returns, led by the Michael Douglas thriller Don't Say a Word. Ben Stiller's fashion satire Zoolander opened at No. 2, followed by the Stephen King adaptation Hearts in Atlantis, which had a third-place debut.

Word, which stars Douglas as a psychiatrist who must manipulate an uncooperative patient to save the life of his daughter, posted a robust opening-weekend haul of approximately $18 million. The fact that the film is set in New York and features an American family hounded by anonymous malefactors appears not to have deterred a moviegoing populace still wholly mindful of the tragic events of Sept. 11.

Stiller's Zoolander, which piled up an estimated $15.7 million, doubtless benefited from being the first comedy to open in wide release since Sony's Two Can Play That Game. The swinging spoof is also a career benchmark for Stiller, who, prior to this weekend, shared the credit for his biggest hits (Meet the Parents and There's Something About Mary) with other major stars.

The nostalgic Atlantis, the wide-release newcomer playing at the smallest number of theatres, rang up an estimated $9.5 million in ticket sales. Last week's top two films, Hardball and The Others, stayed strong: Keanu Reeves' inner-city Little League melodrama declined just 35 percent from its previous weekend take, pulling in approximately $5.2 million. And The Others continued to exert an otherworldly pull on moviegoers, losing theatres (77) without losing ticket sales (an estimated $5.1 million, up slightly from the previous weekend's totals) for the second straight weekend.

---
Calista to wed!
Ally McBeal star Calista Flockhart is set to walk down the aisle with funnyman Garry Shandling because she desperately wants her adopted son to grow up with a father, say sources. The wacky on again, off again romance between toothpick thin Flockhart, 36 Shandling, 51, has quietly heated up in recent weeks. "People thought it was a joke when they started hanging out, but this is for real. They're very much in love," says an insider. Although Flockhart has had several romances, including a flirtation with costar Robert Downey Jr. she's never gotten close to the altar. But since bringing home her adorable baby boy, Liam, on New Year's Eve, she has shifted priorities and focused on finding a solid relationship.

"Calista's making room for a daddy for her son and a hubby for herself. Garry's been just wonderful to her and the baby," the insider says.

"She wants to get married, and Garry has convinced her he's the one." The couple met three years ago at a Television Association Awards show in L.A. Flockhart's last serious love affair was with Jeffery Kramer, a 56-year-old married TV exec and former partner of "Ally McBeal" creator David E. Kelley. The relationship crashed and burned out when he went back to his wife. "When she met Garry, Calista was nervous about getting into another serious relationship with someone 15 years older. but Garry won her over with his humour," says a friend.

---
Nature uncovered
By Ruwanthi Herat Gunaratne
"I joined the association purely out of interest and have learnt so much," says hairdresser and beautician Deepani Jayanthi. "You need not be a science-oriented person to join - we've got plenty of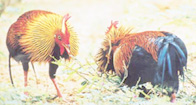 commerce graduates and even engineers in the association."

"My being a member has even had an impact on my neighbours. Now when a snake or any other reptile is found in the area, they simply contact me and are not tempted to kill it," smiles this former secretary of the YZA.

Deepani is talking of the Young Zoologists Association of Sri Lanka who last week held their annual photographic exhibition 'Young Eye on Nature' at the British Council, Colombo. The exhibition was sponsored by Ninehearts Colour Laboratories.

The exhibition had much to interest the viewer. A rampaging elephant, a bright yet lonely sunset, a cobra poised for attack. There were also photographs that spoke volumes for the skill and patience of the photographers, among them shots of the house gecko and different types of spiders. One omission though, was the lack of detail about the subject of the photo, which if provided could have been of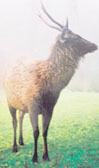 immense interest and benefit to the viewer.
The members of the YZA are a varied group. Different backgrounds, different races, different religions. But one factor binds them all together, like the fine thread of a spider's web - nature.
A passion for nature and an inherent attitude of wanting to know more is all the YZA looks for when taking on new members. The following membership categories are available to anyone interested;. Junior (6-12 years), Student (13-35), General (13-35), full time General (13-35), Associate (35-40) and Overseas members. "We have a membership of almost 700 now," explained Vice President Dananjaya Karunaratne, a veterinary science student at the University of Peradeniya. "I believe that joining the association had some effect on my chosen path."
The YZA also has branches in schools all over the island and takes part in many of their activities. It was set up in 1972 by former Zoo Director and renowned conservationist Lyn de Alwis, who saw the need to promote an interest in the study and conservation of nature among young people.
The YZA has seven smaller groups focusing on birds, mammals, reptiles, aquatic life, plants, art and photography. For the exhibition, it was naturally the photography section that was involved. Amongst the YZA's other activities are research-based projects, including a recent study of the biodiversity of the Bolgoda Lake. 'We feel that knowledge can be the greatest asset, and therefore we attempt to create a generation that is educated about our natural resources and environment and believes in conserving it,' said a member
The YZA holds weekly meetings at the National Zoological Gardens in Dehiwela on Sundays and publishes a quarterly publication called 'Panividaya', which is posted on request to any interested parties.