The story behind Adidas and Puma
'Rivals Forever' (Part I)
View(s):
Inspired by the true story of Dassler brothers, founders of the sportswear brands Adidas and Puma, 'Rivals Forever (Part I) will be screened at 7 pm on August 16 at the Goethe Hall, Gregory's Road, Colombo 7.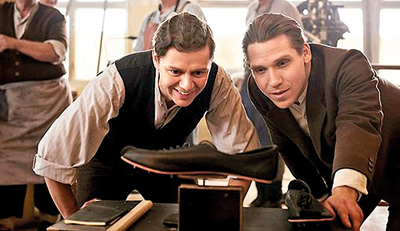 Directed by Philipp Stennert and Cyrill Boss in 2016, the narrative flashes backwards and forwards in time, telling the Dassler brothers' story from the 1920s straight through to the 1970s. Interspersed throughout is newsreel footage of actual events, from the 1936 Olympic Games to the 1974 World Cup, adding an extra layer of authenticity to the drama.
The brothers Adi and Rudi Dassler are modernising their parents' business by promoting the expansion of sports shoes. When the Second World War broke out in 1939, the company was put to the test: instead of sports shoes, the Dasslers had to produce armaments at the request of the Nazi regime. Finally, when only Rudi is called to the front, mistrust grows between the brothers and their families.