Marina Square to sponsor 'Aladdin'
View(s):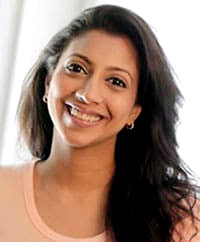 Marina Square-Uptown Colombo, has extended their support to sponsor a ballet adaptation of Disney's classic 'Aladdin', brought to life by the Deanna School of Dancing. It is produced and choreographed by Natalie and Natasha Jayasuriya. This ballet adaptation of the world-famous 'Aladdin' will be staged from 31st May to 3rd June, at the Bishop's College Auditorium at 4.00 pm. With the participation of over 600 students ranging from the age of 3 to 30, it is sure to be an entertaining evening for everyone.
Marina Square is the largest, single mixed development project offering over 1,080 City Condos along with a number of office spaces, retail and wellness services in the heart of tomorrows Colombo. The project will be completed by 2022.
Welcoming the sponsorship from Marina Square, the Principal of the Deanna School of Dancing, Natasha Jayasuriya, expressed her appreciation to Marina Square for the invaluable support extended to the school and the show. This is the School's biggest show to date with 600 performers taking part in it.
Marina Square's Director-Marketing, Shivanka De Zoysa said that 'We are pleased to sponsor art and culture, which is an inherent part of the Urban Luxury Lifestyle offered by Marina Square. We believe that supporting the efforts of institutions like the Deanna School of Dancing helps to bring the performing arts to the fore and broad base its appreciation and enjoyment'.