SOSL's next concert: Masterpieces by Beethoven and Mendelssohn
View(s):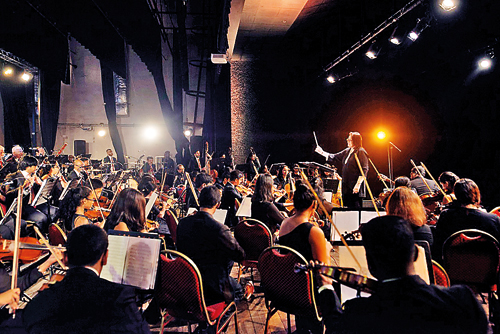 The SOSL's upcoming 'German Masterpieces' concert features the music of Beethoven and Mendelssohn in a programme of classical 'Greats'.
The concert at the Ladies' College Hall on February 23, will be directed by Dushyanthi Perera.
The soloist at the German Masterworks concert is Soundarie David Rodrigo, performing the piano solo in Beethoven's Choral Fantasia. The work is unusual in that its finale includes a full chorus and vocal soloists as well.
The choir for this performance is made up of singers from The Old Joes Choir, Soul Sounds, The Menaka Singers and The Mary Anne David Chorale. The choir is directed by Maryanne David, one of the best-known figures in the field of choral and vocal training.
The concert features another work by Beethoven—the "Egmont" overture. The programme ends with Mendelssohn's "Scottish" symphony.
The concert is sponsored by People's Bank, the SOSL's Principal sponsor.
Tickets and Box plan are available at the Lionel Wendt Theatre.