Cricket Umpire (Coach) Raja Athukorala No More
View(s):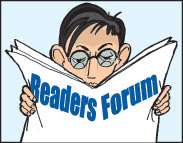 Raja Athukorala, the veteran Cricket Umpire and coach par excellence passed away at the age of eighty years.
After one's mother and father, it is the teacher who is to be revered as a God. Raja Athukorala was the person who found Hashan Tilakaratne and Asanka Gurusinghe at the tender age of nine years, they were unpolished gems when he first met them. Seeing the hidden cricketing talents of these two, he started coaching them the finer points of the game and made them a world class cricketers. These two alone would give evidence to the world what a great cricket coach he was.
Who is an ideal teacher? A teacher is one who imparts knowledge to another. He shared the knowledge he had gained through study and experience. But this teacher (Raja) imparted not just knowledge or just the skills and techniques or acquiring knowledge, but such things as values, principals and norms that govern human conduct.
After introducing those two brilliant cricketers, Hashan and Asanka, in late seventies he joined the Association of Cricket Umpires Sri Lanka as a qualified cricket umpire. Owing to his unmatched knowledge of this noble game he became a competent umpire who did all grades of matches without a blemish until his retirement. At the very beginning in the early 1980s he was attached to the then the Board of Control for Cricket Sri Lanka as a division III Umpire but he had not an idea of hitting the top in this field so he left the board and did full time umpiring for the ACU.
He was fluent in English and it was an education to listen to his fruitful conversations, I often admire his English proficiency. After leaving school he joined the 'Times of Ceylon' and worked some time there and left in mid sixties, because he needed some liberty and free life.
He received his primary education at St. Thomas College, Gurutalawa and one of his class mates was Mr. Nanda Matthew (Former Sports Minister).
For his secondary education he joined Wesley College, Colombo. He was talented enough to get first eleven school colours on four main games, Athletics, Cricket, Football and Hockey. The century he scored against Kingswood College, Kandy in 1958 still can be seen among the list of first eleven centurions on the wall of the Wesley College, Pavilion.
Though he was an extraordinary sportsman he led a very simple life. He was a bachelor until his demise. He never thought of tomorrow although he was from a well to do family. He led an exemplary life.
May he attain Nibbana!  Gunasiri Hallalaarachchi 
Gampaha (Cricket Umpire)