Robert Sedgley's latest exhibition at the Lionel Wendt
View(s):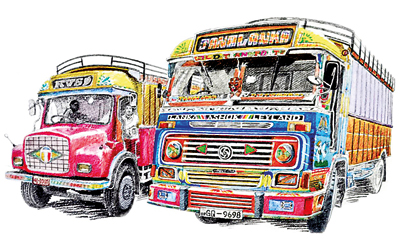 For more than 20 years the British artist, Robert Sedgley, has been visiting Sri Lanka; and in that time has built up a considerable body of water colour paintings of scenes and buildings of the island. From Galle to Jaffna, from Colombo to the hill country, he has recorded, in his inimitable personal style, historic buildings and temples, humble dwellings and mansions, street scenes, shops and the flavour of local life.
His travels in Sri Lanka over many years were published in the book: Travels With a Paintbox, launched last year during the Fairway Galle Literary Festival. Around 200 watercolours and drawings, with pencil notes record his impressions and incidental encounters around the island.
Sedgley has had a number of exhibitions in Sri Lanka and his work is in private collections in Europe, America and Sri Lanka. Illustrations from the book, along with other works, will be exhibited at the Lionel Wendt gallery, Colombo from February 8 to 10.