He waged his own battles to get that unique Don McCullin look
By Yomal Senerath-Yapa
View(s):
Black and white is a world unto itself- a world where we'd all like to disappear into sometimes- away from the cacophony of colour. The shades of grey create a timeless, silent, eloquent harmony. Yet few in our times have understood monochrome like the British photographer Sir Don McCullin. Into a lifetime of subtle images he has given life and thick atmosphere. Whether it is the dramatic tragedy of the battlefield; wintry English countryside; Roman splendour in North Africa; the iconic apocalyptic-'60s images of long-haired Beatles: he has told thousands of unusual, arresting tales around the world with a patient camera.
McCullin had to begin with a tough youth. The East End house his family inhabited had two rooms, two beds and a table- for four people. A tin bath did for a bathroom.
But he was gifted with a phenomenal eye. Like a number of people who can conjure visual beauty with uncanny flair, he also had dyslexia, and left school early because he was easy prey for sadist schoolmasters (as this learning difficulty was not a recognized thing at that time).
It was in the 1950s that McCullin captured the first of his many serendipitous shots (of which his life is a long succession). He made his friends- members of a rowdy street gang- tog up in their Sunday best, and asked them to jump up to the empty spaces of a derelict building for a photo. Soon after, this same gang got embroiled in a fight that led to a policeman being stabbed, and The Observer, discovering his iconic image, would usher him straight into Fleet Street as a professional cameraman: the beginning of an epic career.
Here for the Fairway Galle Literary Festival two weeks ago, McCullin was queasy about his reputation being held up by the words 'war'- and 'conflict'- photographer- which makes him feel a mercenary. Yet he had long ago gone down as 'the greatest' of conflict photographers, and many remember him for bringing the horrors of the battlefront to drawing rooms around the world. The best remembered are his work for The Sunday Times Magazine: especially the Biafran War, the Vietnam War and the Northern Ireland conflict.
McCullin's work with The Sunday Times Magazine was emblematic because it was through those coverages he taught photojournalism to the English. In the '60s it was the French who were masters of the art. Publications like Paris Match and Le Monde had spreads of gritty, images from conflict zones. These encouraged him to make his own photos uncompromising and packed with punch- the fallen, the injured, the bereft. He wanted viewers to be struck by the terror and the brutality. To be uncompromising would always be his motto with work. He would not sanitize war; he would not bring false sunny cheeriness to the landscapes. He wanted to deliver visual shock.
In later years McCullin became more of a traveller. Cutting deep into Papua New Guinea, he once came face to face with tribes who lived as hunter-gatherers in jungles. It was an exciting encounter with the prehistoric world that gave him a deep thirst for more "anthropological" rendezvous. He would have found a career recording primitive life highly rewarding, but he was "born 50 years too late"- to a world that was mapped and tidied up- everyone around the globe wearing "the same T-shirts with silly slogans".
After decades spent documenting wars like no one else has done, McCullin turned to landscapes. He takes a uniquely McCullin look at the English countryside around his home. It is ancient land touched by myth- including Arthur and the Round Table- and blends with folklore and history, full of character. But it is the bleak side of it he explores.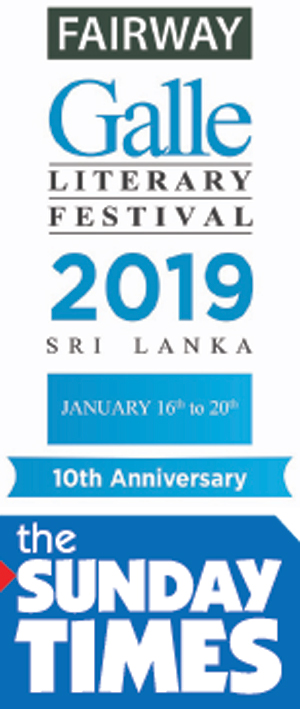 He waits till winter, and feels the heart quicken when autumn shakes off the first orange leaves. Waking up to the wintry cold, he first spies out the sky. He sets out only if the heavens are dramatic enough- because cloudscapes dominate his images- banks of them moving like armies to battle. The rest is the land: the naked trees, the bleak desolation, the frost, the thick atmospheric mist. English history is also present: the Stonehenge and Hadrian's Wall against the wild moors.
Bruce Chatwin, the British travel writer was a great friend of McCullin's. After his death, McCullin kept having nostalgic visions of an Algerian town with beautiful Roman vestiges, where they both spent some time. He felt the urge to document the Roman presence in North Africa. It was a wrangle with the editors- and the book, titled Southern Frontiers (because it covers the meridional fringes of the Roman Empire), when first published, evoked little interest. "But then the ISIS came along and blew up the temples in Palmyra- destroying the beautiful architecture" and the book was suddenly flying off shelves. It had been another fortuity. The coffee table volume now preserves for posterity these vanished vistas- remnants of classical grandeur against the sands- with majestic, elegant colonnades and temples throwing languorous shadows into empty desert.
The book, is full of photographic versions of what the Victorian artists did with canvas and paint. There is beauty aplenty- but there is also a sense of sadness. McCullin tells me 'what I am feeling there is the press of the thousands who died and suffered building these monuments- for the vanity of emperors and governors.' Only he could probably identify this. For as a boy who knew poverty growing up, he never lost his sympathy for the underside of society- even if he today lives in a 200-year old house "with its own valley and river". He does not look at the third world poor- who are often his subjects- from 'above' as someone from the privileged west- he knows just how they feel.
But photojournalism today is a dead thing- McCullin says wistfully. Reality has been banished in favour of glamour and celebrities, newspapers with gossip, glitter and dazzle.
But for him it has been a rich, fulfilling journey. He is lucky to have unique, dramatic monochromes recording most of his life- 60,000 of them in his home. What carried him through all of it was grit, integrity, a feeling for the suffering- and the charmed life of someone who must have missed death countless times by a hair.