Magic spell of Nadal and Halep
Coupe de Mousquetaires and Coupe Suzanne Lenglen
View(s):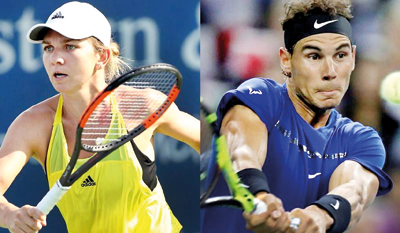 True, there are more events in the professional circuit than what was there 30y years ago. Even proportionally adjusting to the number of events, Rafael Nadal's name will stand out as one of the greatest Clay Court (CC) exponents in Tennis. He lifted 'Coupe de Mousquetaires' in 2018 French-Open. It is dangerous to crown any player the 'Greatest'. Right now, one is on safe ground to do so with Nadal.
The base for Nadal's form is his athletic capacity and reliable skill. In fact, they exceed from the rest of the field by a large margin on CC. Stroke-making skill is not the only scale to win. What more Skills get better with physical ability. Nadal's formula is not new, in the era Australians dominated in the '60s and '70s, this was their formula. In recent times, with the academy approach, this angle of development has vanished. It equates to a 'Tennis magician' losing the magic spell.
Skill and Capacity
With his magic spell, Nadal reached the finals losing only 1 Set. His physical development of speed, stamina, stability, strength and suppleness, referred to as the 5 'S's in sports, supports him immensely in conducting the tactical play. Nadal is now 32 years of age, for 20 years he has worked on them to perfection. This gave Nadal his 11th French-Open title last week.
To win a title, a player will have to walk the mile in every match throughout the event. To win the Men's French-Open, a player will have to win 7 main round matches. May have to play 35 Sets and spend in excess of 20 hours in labour on the court, within two weeks. This being the case, winning the early rounds without much strain is a critical factor. Nadal did this right through the event and was fresher than any of his opponents he had in the quarterfinals. At the end of the event, Nadal was fit for another 2 matches.
By nature, Nadal is a highly-strung man. I will have to think hard to remember him taking a match in a lighter vein. He super charges and it is something he can handle. – His magic spell.
French-Open finalist Dominic Thiem of Austria made a maiden Grand-Slam finals appearance. His way there was impressive and had the best Grand Slam of his career.
Simona Halep of Romania
Simona Halep of Romania was the Women's winner of this year's French Open and the trophy named after the French player of the 1920's, Suzanne Lenglen. Suzanne Lenglen is widely accepted to be the lady who brought 'fashion' into the sport, breaking away from the English Victorian formal dress-code.
Halep did not walk away that easily, to win her 2nd French-Open title. In recent years, this was her best exhibition of stroke-making and athletic ability. We saw a very trim image of Simona Halep in this event. Halep's match against Angelique Kerber in the quarterfinals and the finals against Sloane Stephens, challenged her to the limits. She remained calm in both instances and won the matches in 3 Sets for the title.
Stephens challenge
Like all good players, Halep is a front-runner. This means, once a lead is established, they become unstoppable. In the French-Open finals, Stephens outpaced Halep and won the 1st Set. It was a pace even Stephen's had problem maintaining, and it drained her. Stephen's shot selection, pace and placement and court coverage to deny Halep space for targets, was a page from 'how to be tactical on court', in the 1st Set.
By the time the score was 3-3 in the 2nd Set, Stephen's was completely drained. Halep maintained the pressure and prolonged the rallies to over 12 shots, numerous times. The match turned around at 3-3 in the 2nd Set. The 3rd Set was more of a formality, than a competition. Front-runner Halep finished the job. Stephens was looking outside the court, into the players box, for a way out. None came.
Tactically, Halep, once on top, mixed consistency with power packed placements, denying Stephens angle play. In the 3rd Set, Halep's magic-spell kept Stephens behind the baseline and drained her. These are high-end tactical approaches from a mature player.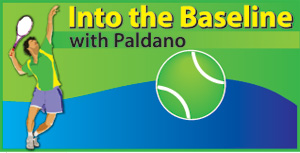 Rising Star Stephens
While Halep is No.1 in World rankings, Stephens is a rising star. She is more at home on hard courts than CCs, and won the US-Open last year with that ability. She can be equally effective at the net, like her baseline play. After many years of nursing injuries, this is her first spell of good physical fitness. Right now, she is seen as the best prospect from USA.
Good performances
In an event of this intensity, every appearance in the quarters will have to be considered good performances. Semifinal berth of Garbine Muguruza and Madison Keys in Women, and Juan Martin Del Potro and Marco Cecchinato in Men, are worthy of praise. For a returnee, Maria Sharapova was very noticeable.
The man who stole the show was Marco Cecchinato. This Sicilian, with his good court mannerisms, was an appealing player. The event concluded with questions hanging over Federer, Murray and to a good extent Djokovic.
-George Paldano, Former int. player; Accredited Coach of German Federation; National coach Sri Lanka & Brunei, Davis-Cup, Federation Cup captain/coach– contact 94 77 544 8880 geodano2015@gmail.com