7th Red Bull Campus Cricket in Sri Lanka
View(s):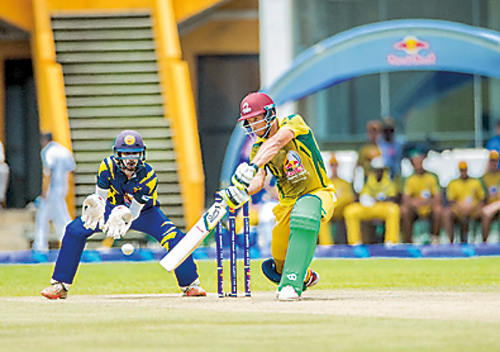 Sri Lanka will host the 7th edition of the of the Red Bull Campus Cricket T20 cricket tournament. This will be the fourth occasion that global T20 cricket tournament will be held in Sri Lanka. The World Finals will be played on home turf throughout the month of September, bringing this international stage to Sri Lanka once again.
This international cricket tournament provides the ideal opportunity for young cricketers in representing their university and opens a window to further represent their country on an international level at the Red Bull Campus Cricket World Finals.
Red Bull with a main idea of developing an international platform for campus cricket around the world stages this annual event. Cricket in Sri Lanka is a highly revered sport that is played with an unmatched passion. Over the past years, Sri Lanka has consistently proven to be a worthy contender at Red Bull Campus Cricket (RBCC). After hosting the very first Asia Finals in 2012, the Sri Lankan team University of Moratuwa represented Sri Lanka at the first World Finals held at the R. Premadasa International Cricket Stadium in 2013.
In the year's to follow, the National Finals were won by the International College of Business Technology (ICBT) in 2014 and 2015, consequently representing Sri Lanka at the World Finals held at the Kia Oval in London and Dehradun, India respectively.
Red Bull Campus Cricket follows very strict cricketing guidelines that maintain the game at high professional standards in the cricketing world. For Sri Lanka, tournament director and renowned former national cricketer Brendon Kuruppu is charged with the duties of ensuring the the tournament follows proper guidelines and is played in the right spirit. This year RBCC has taken one step forward to encourage students to pursue their talent and passion in sports by bringing in veteran and 1996 world cup winning legend Roshan Mahanama as the event's brand ambassador. His presence along with Brendon's will lift the tournament stature and, whilst increasing aspirations, further enhance the seriousness of sports and the tournament.
To gain opportunity to represent Sri Lanka at this World event, from leading universities 24 local teams will battle it out in a tournament that will be held at the BRC and Colts Grounds on June 19th.