St. Joseph's and Mahamaya retain swimming crowns
45th Sri Lanka Schools' Age Group Aquatic Championship 2018
View(s):
St. Joseph's College, Colombo and Mahamaya Balika Vidyalaya, Kandy retained their crowns as the Boys and Girls schools swimming champions for the 15th and 20th times respectively at the 45th Sri Lanka Schools' Age Group Aquatic Championship 2018 concluded at the Sugathadasa Swimming Complex last Sunday.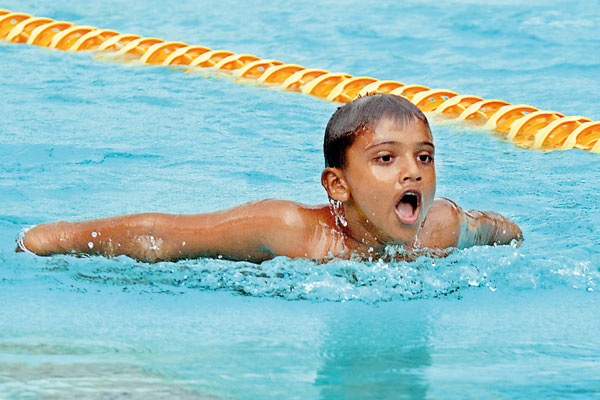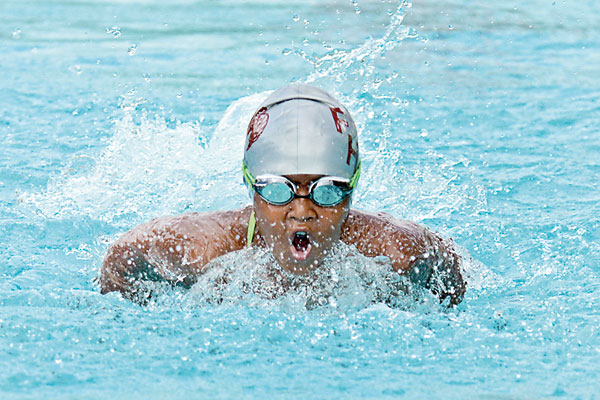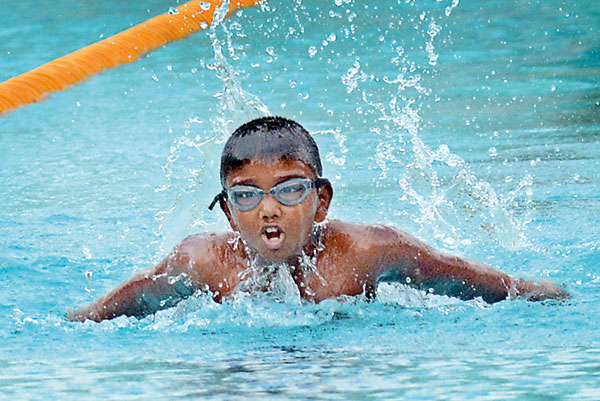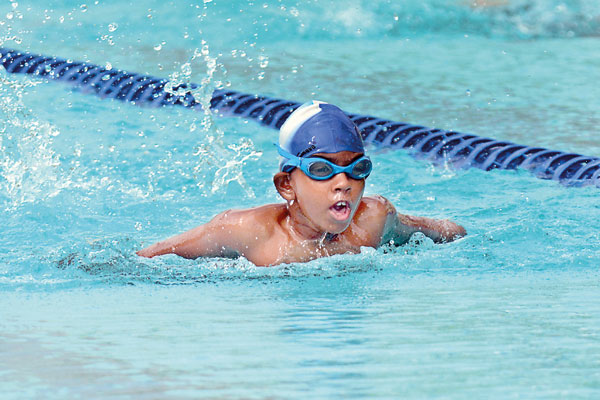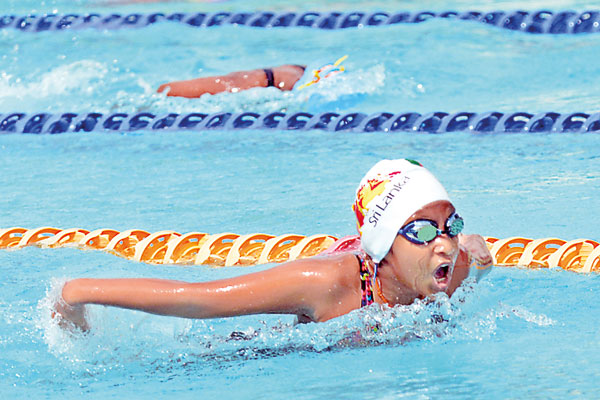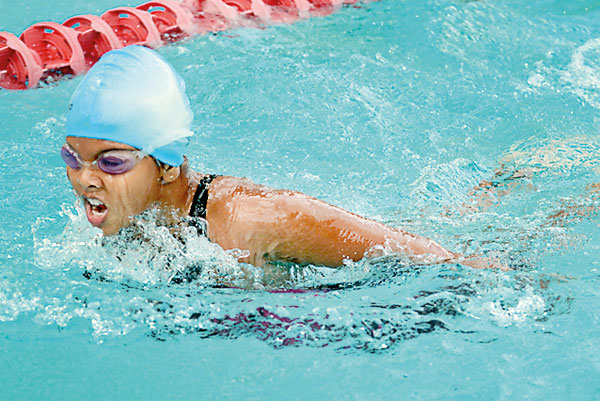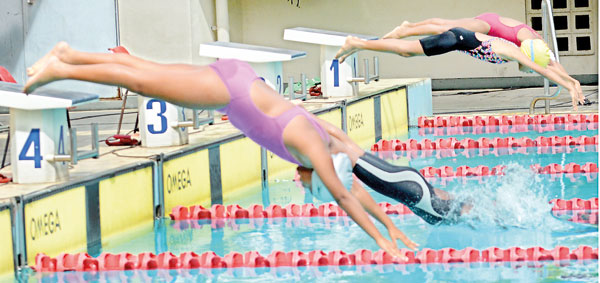 In an event that worked-off for five long days, the young and upcoming future Sri Lanka swimmers' talents were exhibited with a large number of record breaking performances at this much awaited event in the schools swimming calendar. St. Joseph's College with a massive total of 607 points clinched the Boys' Team Championship with Ananda College, Colombo with 425 points and Royal College, Colombo with 284 points occupied the second and third spots respectively.
A ding-dong battle was witnessed in the race for the Girls' Team Championship between Mahamaya Girls School and Visakha Vidyalaya, Colombo. The fate of the Visakhians was decided on  two nerve wrecking relay events. But the lasses from the hill capital reached the post to remain unbeaten for 20 long years.
Mahamaya were crowned the Queens of Girls Schools' swimming with a total of 527 points and with a wafer thin lead of four over the gallant Visakha  Vidyalaya. Lyceum International School, Wattala with 274 points finished  as the second runner-up. - Lakshman Ranasinghe; Pix by M.D. Nissanka
Swimming Individual Champs:
Under-9
Girls: Vandani Fernando (Kalutara Balika Vidyalaya – 40 points with two New Meet Records (NMR)
Boys: M.M. Eknaligoda (Ananda College, Colombo – 45 points with two NMRs)
Under-11
Girls: Natara Perera (Visakha Vidyalaya, Colombo – 30 points)
Boys: Damiru Wickremathunga (Lyceum Intl' Wattala 40 points with two NMRs)
Under-13
Girls: Nabashi Perera (Sirimavo Bandaranaike BV – 45 points with three NMRs)
Boys: Chris Pavithra (Lyceum Intl' Nugegoda – 45 points with three NMRs)
Under-15
Girls: Ganga Seneviratne (Visakha Vidyalaya, Colombo – 40 points with two NMRs)
Boys: Lakindu Weerasinghe (Royal College, Colombo – 30 points)
Under-17
Girls: Ramudi Samarakoon (Visakha Vidyalaya, Colombo – 40 points with two NMRs)
Boys: Sandev Senarathne (35 points with one NMR)
Under-19
Girls:  Azquiah Usuph (British School- 40 points with two NMRs)
Boys: K.C. Dalpathadu (Ananda College, Colombo 35 points with one NMR)
Swimming Team Champs:
Under-9
Girls: Kalutara Balika Vidyalaya (80 points)
Boys: St. Peter's College, Colombo (80 points)
Under-11
Girls: Lyceum Intl' Wattala (76 points)
Boys: Lyceum Intl' Nugugoda (85 points)
Under-13
Girls: Sirimavo Bandaranaike BV, Colombo (108.5 points)
Boys: St. Joseph's College, Colombo (113 points)
Under-15
Girls: Visakha Vidyalaya, Colombo (122 points)
Boys: Dharmaraja College, Kandy (97 points)
Under-17
Girls: Mahamaya BV Kandy (225 points)
Boys: St. Joseph's College, Colombo (193.5)
Under-19
Girls:  Visakha Vidyalaya, Colombo (181 points)
Boys: St. Thomas' College, Mt. Lavinia (124 points)
Diving Championship
Girls: Bishop's College, Colombo (119 points)
Boys: Royal College, Colombo (208 points)