'It all happens here': BC's new look library
View(s):

The British Council Library unveiled its newly refurbished library premises last week, inviting patrons to an evening reception with music and entertainment.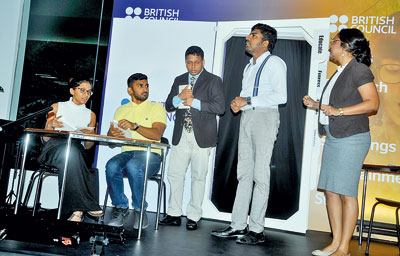 Speaking at the launch British Council Country Director Gill Caldicott addressed the question of what a library looks like in today's world, saying that it was something they gave serious consideration to. "The BC library is a popular venue for events catering to a more intimate crowd. We realized over time that these events were drawing an interesting and diverse group of people who come here both to enjoy a performance and meet other like-minded people as well."
Which is why they have chosen as their new tagline 'it all happens here', aiming to have the library serve as both a hub of learning and culture.
The new look library offers a more relaxed experience for readers – more space for young learners to gather with their favourite book, an instrumental area with a piano and even a coffee corner- where you can pick up a refreshing cuppa or invigorating cup of coffee as you browse.