Let the games begin ….
View(s):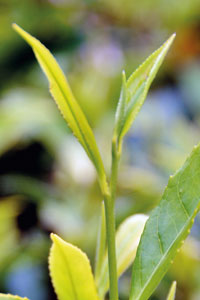 A battle is brewing on the tea plantations. It's not about brewing a nice cup of tea but the government and the privately-run regional plantation companies trading accusations as a 150 year-old industry faces its worst nightmare: Closure!  With the economy taking many twists and turns in a troubled war-and-finally-peace environment that once relied on tea, rubber and coconut not only as the primary export commodities but the face of foreign exchange until textiles and garments and eventually migrant worker remittances topped the list, the position of tea remains precarious. Tea is not just an industry.
Pioneer planters first grew coffee which was destroyed by a fungus and then shifted to tea and along with that came the transformation of the country's infrastructure –roads, rails, ports – Colombo and Galle – and many other 'fringe benefits' that Sri Lankans continue to enjoy today. The aesthetic beauty of the tea carpeted gardens of then Ceylon have given rise to many a romance with frothy waterfalls, meandering streams and cobbled pathways as the background. At stake is the fate of nearly a million people of Indian origin who live on the plantations but of which just one fourth actually work on the estates as the present generation finds there is no dignity in jobs perceived as menial and looked-down-upon by the rest of society.
That steaming cup of tea you and I savour during a visit to the plantations is now piping hot and filled to the brim with issues.  As our Business Times team reports this week after a visit to Pedro Estate in Nuwara Eliya, troubles abound: Mounting losses, an outdated work model, falling tea prices and sliding purchasing power in oil economies in West Asia (and too dependent on this region instead of expanding to Europe) are threatening the very existence of an industry that Sri Lankans and foreigners have come to enjoy.
It is not only that fine cup of Ceylon Tea and the aesthetic beauty of the plantations (unfortunately built on the blood, sweat and tears of workers but also in recent years, the comfort of tea bungalows replete with regal four-poster beds, chandeliers, fireplaces and white shirt and sarong-clad stewards serving your afternoon tea, scones and all on the terrace. Even American folk singer Paul Simon, whose legendary 'Bridge over troubled waters' must reflect the search for a solution on the plantations, enjoyed one such holiday in a Ceylon Tea Trails bungalow, many moons ago.

Do the statistics in the tea sector over several years reflect the issues the industry is facing today? According to the Central Bank, tea exports fell to 306 million kg in 2015 from 323 million in 2011; production was 329 million in 2015 against 310.8 million in 2011; and the total extent of tea land fell to 206,000 hectares in 2015 from 222,000 in 2006. The average Colombo auction price was Rs. 401.46 per kg in 2015 versus Rs. 198.87 in 2006. Wages (male) was Rs. 691 per day and Rs. 512 for females in 2012, rising to Rs. 887 (males) and Rs. 656 (females) in 2015.
Whether these figures provide clues to the crisis today is arguable but the fact that the once-powerful unions (not powerful anymore unlike the days of Saumyamoorthy Thondaman, founder of the Ceylon Workers' Congress, who died in 1999) have been unable to strike a deal for 18 months with plantation companies on the renewal of a 2-year collective agreement, proves that either the unions have lost their clout or the plantation companies would rather put up the shutters than bleed in debt. Perhaps, if the older Thondaman was still around, he may have found a sustainable solution.
The removal of a fertiliser subsidy has added to the woes of the plantations while managements and unions are locked in a dispute over a new productivity-based model or leasing offer to increase productivity now at a low 18 kg per worker compared to 30-48 kg in some overseas production centres.  The Government argues that the plantation companies have had a good, long run with state subsidies and huge profits (at the beginning raking in profits through self-appointed management agents which were paid thumping fees) and now are making all kinds of demands.
Unions on the other hand are caught between the devil and the deep blue sea: Damned if they get a wage hike which could send some companies crashing simply because they cannot afford it and damned if they don't.  At several recent public functions pertaining to the plantations, government ministers have said that there are foreigners willing to invest in plantations. In response, the plantation companies which have been struggling in recent years to make ends meet say "Ok, show us the investors".
A plantation manager recalls a conversation with a foreign investor based in London. "Hi, would you be interested in investing in our plantations?" asks the local planter. "Oh yes, we are interested," the UK party responds and adds: "We are interested (only) in investing in tourist bungalows."  Then who takes care of the near 40 billion-rupee debt (in gratuity payments alone) and other issues that the companies are saddled with? Plantation managers say new investors will come into areas they find profitable and as far as tea is concerned, if the dominant markets are still West Asia where oil revenues are falling while the cost of production rises, no one is going to take over a crisis-filled industry.
Unlike state enterprises from airlines, fertiliser, salt production to plantations, mismanagement or corruption is not the issue on privately-managed regional plantation companies. It is collapsing markets, cost of production going through the roof, lower productivity compared to competitors and a 1870s' model of captive labour (staying inside plantations) fast becoming unsustainable.  All sides – the Government, plantation companies and unions – must share the blame in the crisis at hand and need to work together to find a solution. Rather than ad-hoc meetings, ad-hoc decisions and trading accusations, the authorities should follow a Malaysian-style formula when that country brought in reforms many years back.
Officials and key stakeholders sat together – without a break – for several days before emerging with an economic reforms package that has seen Malaysia grow steadily over the years, and no turning back.  Stay together in one room, with an open mind and don't budge until a formula to resurrect this vital industry and sustain it for another 100 years is on the table! In whatever solution tea workers must be given an equal and rightful place in society, reminding us of Nimal Mendis' masterpiece … "Master Sir, When can I call you friend … Ane sir, karunawen salakanna".