Contractual vs Consultative Transition – Case of Himalee and Allwin
By Ismail Azeez (International Institute of Development Training)
Family Businesses - 2
View(s):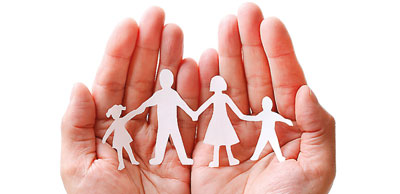 Himalee Dairy Farm Products (Pvt) Ltd is a popular brand and well-established player in the dairy processing sector with a range of products that reach consumers through diverse market channels including supermarket chains. Allwin Steel (Pvt) Ltd started as a family-owned business in 1984 in Valaichchenai, Batticoloa district as a partnership with four employees. The company is now managed by the sons of one of the founders and both founding brothers serve on the board in an advisory capacity.
Taking the lead
Himalee owner C.A.H.M. Chandrasekara has begun focusing on a new a scope for expansion, away from the present business. Three months back his son, Isuru was given the responsibility of managing the main business. This is a strategic step since Mr. Chandrasekara's competencies in developing a business from scratch is now been used to develop another business in the Eastern province.  Isuru takes over as the CEO and is backed by his experienced mother and an experienced factory manager.
However, the nature of the business transition to the second generation at Himalee was unusual. A contractual agreement was made between father and son giving him managerial responsibilities for a set period of time. This unique situation pushes the son to work towards achieving agreed performance goals. The family will consider Isuru's achievements during this period before giving the green-light to take over the business on long term basis.
Risk savvy and modern thinking of the new generation
Isuru is fond of modern management systems. He believes in delegation of power and authority, empowerment of staff, using financial instruments such as 'factoring' to enhance cash flow, new product development and market expansion. Nevertheless, he is keen to continue best practices and unique systems established by his parents in motivating and engaging the farmers. "Farmer empowerment programmes and supporting farmers through various strategies are great things started by my father in order to develop them," explained Isuru when asked about the business traditions.
Alwin Steel's unplanned transition
"Transition at Alwin Steel wasn't planned but was very much incidental. I just wanted to help my father to computerise the business when I completed my studies in the IT field," explained Rajanekanth recalling his memories of 2001.  Son of founder Sivalingham Pillai, Rajanekanth, in an attempt at computerisation, needed an understanding of the whole process involved in the steel based production, human resource management and accounting. It wasn't a major challenge for him as his father had a thorough knowledge on the operation of the business with particular interest in effective financial administration. By the end of two years since starting this work, Rajanekanth is working and 'living' in the business with much interest in its operations.
Competency and passion
"We (his brother too) were both given training equivalent to a 6-month vocational training within the Alwin business premises at a time when we could not attend school due to security problems in the area. My brother and I were asked to work on contract basis like any other staff in the business. Because of this, we became all-rounders within a short period. My brother developed the art of furniture design with immense hands on experience. Although I never thought of entering my father's business, I have now developed my competency and passion to think beyond what I have learnt in university," stressed Rajanekanth.
He has been instrumental in taking Allwin from a traditional steel based products to a new level with diversification from steel to modern kitchens and closets, modular furniture and interiors incorporating newly developed material such as high density pvc material – 'solid surface'.  In 2007 Allwin developed its own machinery to produce stronger, yet cost competitive and innovative products to differentiate itself from the eyes of customers. Business operations are well managed with the understanding of the competency areas of each staff member. Hence sharing of roles between father and two sons are very well managed with the understanding of and the capacity and passions that each of them have.
Consulting father
Decision-making has not been easy between the father and sons. Rajanekanth had his share of shortcoming when he made blunders when taking on new approaches. The family has been supportive and appreciated the attempts he made. Regular and objective consultation within the family members has enabled him to rationalise business decisions and to detach decisions from being emotionally triggered in putting ideas into action.  Alwin has its own way of doing things- which includes training of staff and new product development.
Regular internal discussions and continuous learning has paved the way for success beyond conflicts and failures in the business. Transition of leadership in the case of Allwin is still in the process with the guidance of experienced father and uncle, and where needed, from Rajanekanth's mother who serves as a director of the company, which they believe assures a greater sustainability while giving room and encouragement for new and innovative business ideas of a new generation.
(This is Part 2 of a series written in support of the upcoming learning event on September 27 "Transition in Management and Leadership of Family Businesses" facilitated by the International Institute of Development Training. Any comments are welcome to azeez@iidt.org)