Gateway to high performance
Facilitating Tennis
View(s):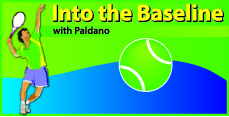 The Rio Olympics created history as the first to be held in South America. Most of it will be memorable, except for a few, such as the stupidity of American Gold medal swimmer Lochte's big lie. Postmortems will be held in every country before the next Olympics in Tokyo. Successful countries in Rio will stand out as examples in 'facilitating' sport.  A common factor one would see in successful nations is their ability to 'facilitate' sport in their people's life and, more pronouncedly, in their early adulthood. Encouragement and sponsoring events, which dominate today's 'sporting events', is not the best path to win medals. Facilitation of sports participation is the gateway and the secret of success in all disciplines of sport. Sadly, in Sri Lanka, we are yet to identify it as to what it is.
Sudden shock
When a child finishes schooling, all sporting facilities which were available ceases to exist. This happens so abruptly that it shocks the school-leaver and gives the feeling that 'sports' is out of reach. Standard of schools' sport is not good enough for national and international competition and we, like many unsuccessful countries, do not have the facilitation to continue sport in the prime of our body's physical progression, that is early adulthood. It is in this progression of physical development that sportsmen can achieve higher standards. Many school-leavers who are prominent locally and unsuccessful internationally, struggle and give up.
'Ceylon' as we were known before 1972, had over 300 Tennis courts islandwide. They played the 'game-of-Tennis' on these courts, and Sri Lanka was one of the top 5 nations in Asia, at our peak. Today, coaching of juveniles is the only activity we see. What more, now it will take lot of effort to count one third of that number of courts we had, and most are not suitable for matchplay. What we had till the 1980s evolved over a long time. The facilities to play Tennis existed in every remote town. Tennis, as a game, was played, that is how Tennis skills and tactics were household discussions.  In the past, Tennis terminologies were not alien to youngsters, as they would have heard these in their own homes, schools, towns and seen on media. This made the players knowledgeable in the game-of-Tennis. We have lost this massive advantage.
Unworthy info
The vacuum created is now being filled with commercial sport merchandising, which is of no use to play the game. There is over-emphasis in correctness of stroke-making, which kills individualism. Effectiveness of stroke-making is suppressed by repetitive training, while the art of reaching court divisions and tactical play are unknown now. We have failed in international competitions and will continue to fail until these are addressed. In my opinion, it will be corrected only when we facilitate game-play in the island. It takes more than Tennis courts to reintroduce this aspect.
2016 Nationals
The cross-section Tennis standard of our country has not been this low ever. We just concluded our 2016 National Championships. Our Open events were drowned with 800-odd entries for the junior-age-group events, which are purely 'school Tennis'. We did not have any world ranked players, not even number 2000 in the women's and men's draw. It comprised mostly of our local juniors and resident Pakistanis. We cannot be surprised that we lost our Davis Cup relegation round to Indonesia 5-0, and the scoreboard even had 'love sets'. Must we be so humiliated?
Improving Facilities
Colonial Ceylon and early Republic of Sri Lanka had Tennis courts built and maintained by the government services of PWD, Health, Survey and Railway. Adding to this was the Planters' Clubs, Tennis Clubs in townships and the popular Tennis Clubs. Now, Tennis is not facilitated by these institutions, and these clubs have become social institutions only with the name, but without Tennis courts. The manifestation of this could be seen at Pundulu-Oya Tennis club very clearly. Even Colombo suffers from the same.  This being so, local authorities have noticed it and withdrawn their support lock, stock and barrel. All such institutions have to pay millions to retain the grounds. One of the ways to revive Tennis courts and the game is to reintroduce the game as a recreational sport to personnel of such institutions, which maintained courts in the past.
The sponsorship should work for that and not events first.  In India, the revival process has come to using ex-servicemen as managers who can maintain discipline and regulations in their sports centres. The sports facilities of the Delhi Development Authority [DDA] are a classic model we can adopt, as this incorporates all the olden day requirements for the modern day need.  Reintroduction of facilitation  This goal has to come in another form, other than the current association format that we have. Only the government's intervention would bring this change effectively. All our sports have been affiliated to international controlling bodies. The International bodies have diverted their interest to financial stakeholders' need and not to the sport. We have to find other directions pretty soon!!!
George Paldano, Former int. player; Accredited Coach of Germany; National, Davis-Cup, Federation Cup coach–. georgepaldano@yahoao.com