Ford's take on Two-Tier Cricket and the real heroes
View(s):

The Two-Tier (TT) Test proposal is real and has come in the wake of the crumbling of the rather undemocratic 'Big Three' tyranny, where India, England and Australia were trying to establish a hegemonic rule in the ICC realm, and reign supreme. Yet, it failed.  Now, the TT proposal is not so far away from that evil thought but, it has more pies on the plate, so that the slightly bigger segment of the cricketing brethren would have more benefits than the other.  The Sunday Times thought Lanka's coach Graham Ford, who is coming from a South African heritage, would be the ideal person to unfold a balanced scrutiny to this new viewpoint. We sought Ford's frank and inner feelings on the TT concept and the Lankan Test team's recent achievement.

Ford explained, "I am not a fan of the Two-Tier system. I strongly hope that it does not come into play. Quite simply, this Test series is a classic example. A lot of people around the world have been talking about this Test series. A lot of people have been amazed by what has been achieved, and they loved watching it.  "You would have taken that away if the TT system was in play. If you go through history, there have been underdogs who have done amazing things against so-called top teams. If that system is in place that element would be taken away.  "In countries such as Sri Lanka, your team can change quickly, with five or six retirements together. Even if your team is ranked 1 or 2, suddenly, your team could be a lot weaker and lose to a lot of lower ranked teams.

"It's not like county cricket, where they have a Two-Tier system that works. There, the system provides to sign in a new player when a player retires. While, in International cricket, you got to develop the players. You don't get ready-made replacements. So you have to go through those highs and lows. Hence, I am not a huge fan of this TT system."  Then we touched on the series win that came out of the blues. He was asked how he saw this and how Sri Lanka could sustain this form.  Expressing his viewpoint on that Lankan achievement, an equally surprised Ford said: "It is amazing. To be honest, no one ever believed that we would beat Australia 3-0 in a Test series. But, I have to say that I have the greatest regard and respect for the players who committed themselves to the challenge, and the work they did in the buildup phase to this series.

Every single day, we had to watch the workload and the commitment was good. Believe me, the training was hard and tough. We went through some tough times. I felt, when I got back to take over the Lankan team this time, the team was not fully committed but, may be, the tough tour of England made them realise that, if they wanted to be successful at International level, a lot of hard work was required."  The boys realised their shortcomings, got together and began to work, helping each other, and then put in those hard yards. They went into the series with a lot of courage, and there was improvement in all three departments-batting, bowling and fielding, he said.  "For me, it was the attitude that we got right. Now that we have beaten Australia, we should continue to improve with this attitude and work ethics.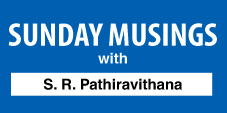 We can have some good days of cricket. One thing that really stuck out for me was that the younger players were so welcome in the dressing room, which made them feel comfortable and self assured. Most of the time, new players go into a shell when youngsters come into the dressing room. But, in that environment, they really felt welcome, which is such an important thing for the confidence of the unit. I think, all these things were blessings and they were growing in confidence. I feel we can continue to have good results and have something special for the future."
The next subject was the forthcoming tour of South Africa, where the home team slid to seventh in the ICC rankings, a position nobody enjoys being at in the present state of affairs. Ford explained, "It's going to be a tough tour for us and they are not going to make it easy for us at all.
They are aware that we rely very much on spin. Hence, I am sure there will be very little on offer for the spinners during that tour, with an awful lot of work for the seamers. We have some young seamers — they are very young — but they possess a lot of potential. It is very important we develop these young seamers, so that we can cause problems to their batsmen. At the same time, our batsmen will have to get prepared to play on bouncier wickets with more lateral movement, and there would be some grassy wickets, I am sure. We will have to work a lot on certain aspects. One thing that helped us in this series was that quite a lot of bowlers managed to make runs at the end of the innings. This is an aspect that we would have to work on and make them contribute more in an all-round manner.
Runs in the bottom of the inning means we can change the momentum of the game, which is going to be important."  Injured seamers are a real headache for the Lanka's coaching team. The Sunday Times asked coach Ford how he proposes to arrest this trend. Ford said, "The most important thing is that, there are no quick fixes for this problem. We must try and develop some depth in our fast bowling. The young talent that we have seen must be developed and given every opportunity to grow.  "I think sometimes, for young fast bowlers, the system is pretty tough. They leave school with a lot of talent but, when it comes to domestic cricket, they hardly get to bowl, while spending a lot of time fielding. Hence, it is tough to stay motivated.
Then, suddenly, when you are pushed to go on tour and you bowl a whole lot of more overs than you are used to, then the injuries become an issue. So it is important we get these young bowlers working on some good programmes with depth, and monitor their progress. Sometimes, we just keep pushing bowlers to play game after game, which is not the ideal situation to keep players out of injury."  Then the Sunday Times inquired about the new support team and the workload that he and his management team have set in place. Ford said, "The support staff has been outstanding. They work wonderfully together, and it is important they become a team of their own. They help each other out and ensure all the bases are covered. At the same time, the maturity of Angelo Mathews as captain has also helped immensely.
I think, every one of them is desperate to see players perform and the team perform, and that is why they are in this business. This is what you want, they are all unselfish, they are prepared to go that extra mile, get out to work at midnight, if they have to try and help the players. I think the players appreciate that. That is an excellent example of good work ethics. I am enjoying working with this team.  "At the same time, support staff is important, but I have to stress that success of the team is not about the support staff. While we appreciate everything they do, it is all about the players. They are the ones who got together, went in and did what was required. You can have the best support staff, but if the players do not have the right attitude, you are not going to achieve. Yes, the support staff is necessary, but the players are the real heroes."