Re-surfacing BIA runway to impact adversely on flight schedules: Operators
By Chrishanthi Christopher
View(s):
 Re-surfacing of the Bandaranaike International Airport (BIA) runway by the Civil Aviation Authority (CAA) in January next year, resulting in its daytime closure for some time, will have a major impact on flight schedules of airlines, Airline officials said.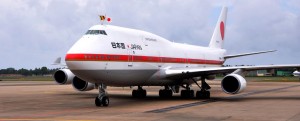 The closure, said to last for three months, will affect SriLankan, Emirates and Qatar Airways which have frequent flights into and out of Sri Lanka.
Airlines said that it would require rescheduling of flights after discussions with other airlines which are associated with them.
SriLankan Airlines spokesman Deepal Perera said the impact on the airlines is too early to say. "We have an average of 25 aircraft landing and taking off, of which, some have to be rescheduled," he said.
Emirates, Pricing & Commercial Analyst, Dinuka Sumitharachchi said they have five flights landing and taking off per day. "Our operations will be affected. Changes in the other flights have to be worked out," he said.
However, the Airport will be closed only from 8.30 am to 4.30 pm, with only flights operating during daytime needing rescheduling.
CAA Chairman, H.M. Nimalasiri said the CAA will be spending US$ 50 million of its own funds for the resurfacing. The runway is to be widened by 15 metres to 60 metres to accommodate the biggest commercial passenger jet, the Airbus A380. "However, the length of the runway will remain the same, as the minimum requirement for an A380 is only 3,000 metres, while the BIA runway is 3,500 metres," he said.
The BIA has a single runway of asphalt, with takeoff and landing distances of 3,441 m and 3,350 m respectively.
He said that, as of now, the occasional A380 that comes to the BIA has difficulty, as the wings of the aircraft are getting stuck on the grass and cannot gather sufficient thrust for takeoff. "This is not good," he said.
The Mattala Airport runway is 3,400 metres long and can accommodate the occasional A380 that lands there. "However, Mattala can only handle five flights per hour, which works out to a maximum 45 flights, and hence, flights have to be rescheduled and cancelled," he said.
Mr Nimalasiri said the airlines have to decide according to their commercial requirement and work out their schedules. "The BIA can handle around 180 flights a day. The operations in Mattala will be on a first-come-first-served basis. Most of the flights that land at BIA are SriLankan, Emirates and Qatar flights," he said.
The CAA intends to provide convenient connections to passengers from Mattala by conducting a shuttle service.
Sri Lanka Tourism Authority, Chairman, Paddy Vithana said the closure will have an adverse impact on tourism, but conceded it would be manageable as most flights come in the night.
"It is important that travel agents and tour guides think innovatively and start tours from the south. Tangalle, Udawalawa and the Eastern Province have lots of tourist attractions along the coastal belt. They need to retour," he said.
"We need to look at it positively as tourists do not come to stay in Katunayake," he added.
In addition, Phase II of the BIA expansion project is to have a second runway, also able to accommodate the A380, with another taxiway to the second runway.
Phase II is scheduled to begin in September/October 2017.