'Star to a scar'?
Sharapova's 'doping' confession
View(s):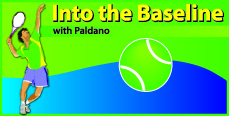 This is the week after the first round of the 2016 Davis-Cup ties around the world and there would be a lot to say about the performances of players and countries. But, publicity-wise, that is not what is happening. Instead, TV channels did not miss the charges leveled against Tennis 'mega star' by WADA (World Anti-Doping Agency). The subsequent press conference in Los Angeles by none other than the 'diva' of women's Tennis, Maria Sharapova, is spinning the globe faster than the fastest serve recorded in Tennis. She admitted to the charges and is willing to take full responsibility. Many known players of the past have shown their strong sentiments against this and she has become a 'scar' in stardom.
Sport idol's role
Football can never be imagined today without the contributions of Brazilian 'Pele'. This living legend's face is etched in our memory for achieving the heights on pure mental and physical strength. This shows that sportspersons can enhance the game they play and steer it to eternity without the aid of enhancers. In Pele's case it is almost true to say that he propelled Football to be what it is today. Leaving the money aside, this is the possibility a good player has within his or her capabilities. It's like the creation of the pyramids in Egypt. Sportsmen/women can steer a sport to be a wonder of the world.
WADA
Unfortunately for some players, it is not an appealing proposition to be in the history books. What more, they have taken the route to bring down the integrity of a sport for personal, short term benefits. Cycling and athletics suffered a lot in this angle. WADA is not an organization that many will know today. It stands as the agency that is controlling doping in sport, powerful enough, not only to ban individuals but countries as well which do not comply. They have done it to at least two countries. After the press conference of Maria Sharapova, WADA too made a press statement stating that she has failed the doping test conducted on her at the Australian-Open on the 26th of January, 2016. WADA says when tested, Meldonium has been found consistently in many successful sports persons and this gave suspicion that it is a performance enhancer. Now WADA says Meldonium increases the capacity to retain more oxygen in the body. Using this is considered doping and WADA placed it in the banned substances list in September, 2015.
Multi-million dollar business
It is a business. Sharapova has a manager, sponsorship endorsements and 'spin-offs' from her successes. All these show that she is an intelligent, responsible person by all standards. Smart enough to run a multimillion dollar business. She was even named as one of the most enterprising personalities in 2015. Invited for the Oscars, she walked the Hollywood 'Red Carpet' this year with Serena Williams, Roger Federer, and later showed up at the Vanity-Fair Oscar party. Undoubtedly she made Tennis popular with her six foot, two inch appealing figure and power-based game to-date. What hurts most for Tennis fans is her confession that she has taken Meldonium, for the last 'ten years'. A drug, according to the manufactures, that should not be taken for more than two weeks at a time, at the most, twice a year and only on a doctor's orders. No explanation of hers' can stand against this. What happens now?
Tennis will survive
Tennis is an individual sport but in this era, a team is walking with a player. All successes will attract a 'band-wagon'. There has never been this number of 'support staff' behind a player as today. All should take responsibility for the successes and failures of the player. There has never been this many 'stables' under the name 'academies' professing to produce players. When sport is run as a business, achieving success becomes 'compulsory' for its survival. Could this be the reason behind doping? Could this be the reason a powerful body like WADA had to be created? The certainty of the game of Tennis cannot be doubted but its popularity will be affected by the revelation of Sharapova. What more, none of the good performances of a Tennis player will get the public respect easily in the future. Trust has to be restored for Tennis survival.
March
The first round of the 2016 Davis Cup World Group did not get the support of the entire top ten world ranked players. Sri Lanka playing in Group Two (Asia-Oceania) lost to Thailand 3-2. Harshana Godamanne and Sharmal Dissanayake beat Thailand's P Chatpatcharoen. On a smart tactical move by Captain Rohan de Silva, Godamanne and Dissanayake were not indulged in the doubles and got a free day for the reverse singles. It nearly paid off facing a superior team. Dissanayake scored a commendable five-set win against Thailand's Chatpatcharoen. With the 'tie score' at 2-All, Godamanne had to win against P. Isarow but unfortunately lost in a close four-setter. In reality, it is Isarow who is the number one player of Thailand. As his ATP ranking at the moment being lower than that of Chatpatcharoen he had to play the second singles according to the current Davis-Cup rules. Sri Lanka will play the relegation round against Indonesia in July.
This week the integrity of Tennis is in question. This would reduce the overall support and it will take the game down until the controlling bodies act very severely and guarantee Tennis to be a 'clean sport.'
George Paldano, Former int. player; Accredited Coach of Germany; National, Davis-Cup, Federation Cup coach–. georgepaldano@yahoo.com